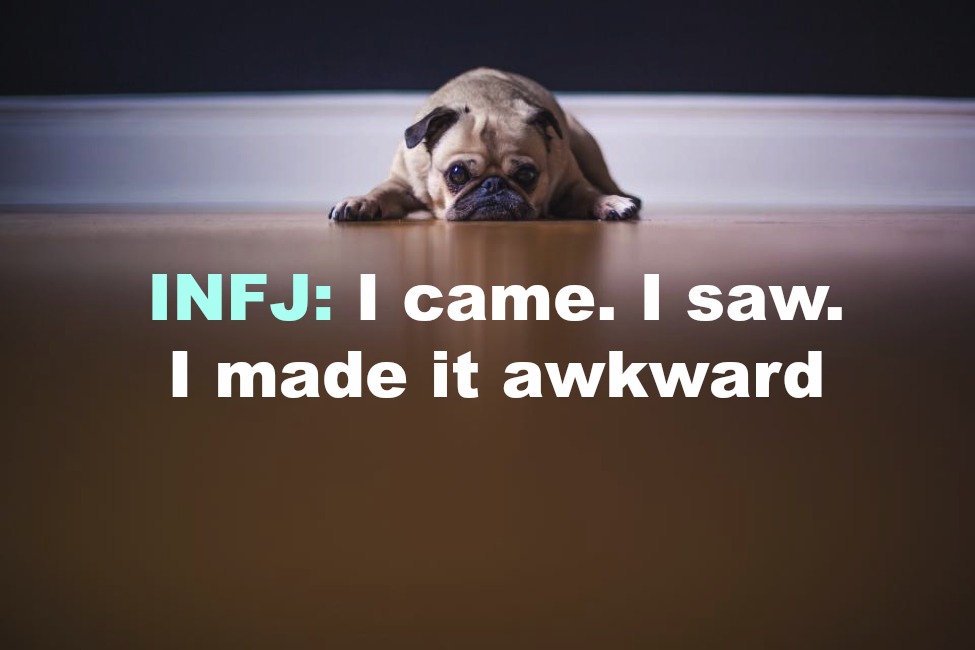 The annoying feeling of awkwardness is something INFJ's are all too familiar with.
We often feel awkward, because we can see something few others can see. We sense those hidden signals that no one else feels.
This is a feeling I'm sure many of you can relate to. I am going to share with you my own awkward story. Not many people know what I am about to tell you. In other words, I feel completely "naked", and exposed. So here goes. ☺
Young and awkward
Throughout the entire high-school period, I was bullied. For me, every day was a fight for survival. I felt alone, didn't know who to turn to. I would go to school crying, anxious, and afraid. My daily plan was merely to survive, and come home. One day, something happened that made me feel like the King of Awkwardness.
Read The Full Article By Joining Our Free Private INFJ Forum >>
Introvert's Spring's INFJ Forum
INFJs rarely meet one another in the 'real world'. Become an Introvert Spring INFJ and meet INFJs across the globe. Join our private forum and discuss INFJ problems, solutions, and idiosyncrasies. Start your own discussion topics or join a popular thread. You'll also discover unique INFJ blog posts and infographics.
Join The INFJ Forum Now – It's Free!