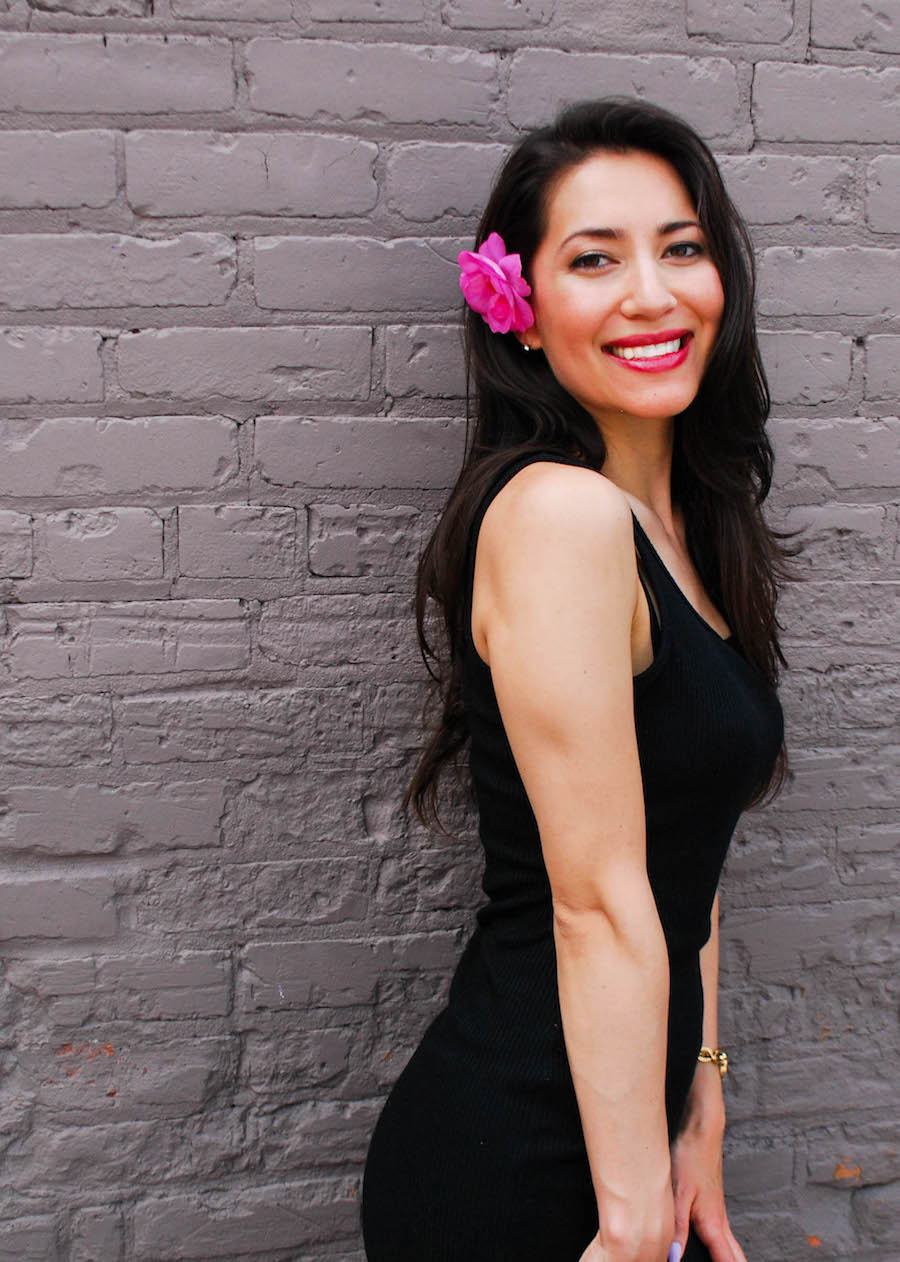 Gain Social Confidence With Private Introvert Coaching  
Can you relate to my coaching clients?
Most of my introvert clients have a few key things in common:
They think (and overthink) deeply and tend to do a lot of self-reflecting.

They've achieved success in other areas of their life, but realize that's not enough to feel fulfilled.

They want to overcome self-consciousness and loneliness and feel comfortable and confident in any social setting.
My clients are also READY
They're ready to STOP living the same painful patterns on repeat and START seeing massive shifts in their confidence and social life.
They're ready to follow my 12-week Rapid Transformation System to overcome their greatest challenge this year and finally move forward.
They're ready to take the clear, personalized action steps I give them to make REAL progress in their confidence, social life and/or dating life ASAP.
I only have the capacity to work with three great-fit clients at a time.
If the above sounds like you, please take some time to read my client testimonials and apply below.
With Michaela's coaching I was able to gain the confidence and game plan to pursue the right women for me and find my wife! Even though it was a pandemic, Michaela helped me to meet my first girlfriend who I have just recently married. I have no doubt that Michaela helped me make this happen. 
During coaching, I was amazed at how quickly she pinpointed what was holding me back, and then gave me the exact tools I needed to find love.
One of the most valuable things I gained from coaching was learning how to have longer, more interesting and flirtatious conversations with women. I also discovered confident communication skills that I can use with colleagues, and personal relationships for the rest of my life. Since finding the right woman, Michaela has also given me invaluable insight on how to understand the psychology of women and build a strong, open, healthy relationship.
Update: Just came back from our honeymoon last week. It was a 14 day trans Atlantic cruise. We are 2 months pregnant too. Just did the sonogram on Tuesday. 
I had the opportunity to work with Michaela for about four months during a time when I was getting back into dating after having been away for years.  
My specific results with her Rapid Transformation System were that by the third month I had women coming into my life who were what I considered to be ideal. 
It's difficult to explain but she will teach you how to improve yourself and your life to where you will attract the right people into it. 
Michaela also gave me excellent practical coaching with regard to dating. Everything from conversation starters to style advice was covered and she knows what she's talking about. She will not attempt to change who you are at your core, she will just help you develop and present your best self.
The most crucial thing that Michaela does however, is hold you accountable for managing your own progress and growth.
Update: Against all odds, I actually met N in late January, 2020 and we dated all through the pandemic. I proposed to her over the summer and we had our administrative wedding last week. I think you really set me up for success and had me ready for when she came along.
I did Quiet Siren in around mid-2017. I was the one who'd recently separated from her husband and was quite surprised to find myself interested in a particular guy who'd seemed very interested at first, and then pulled back. But something about the openness and vulnerability must've clicked, because that guy started showing up to events I was hosting. We started dating exclusively a few months after that and… we're talking about getting a place together later this year.
I am happy to recommend Michaela's personal coaching for dating and relationship success. I have been amazed at how quickly things have manifested in my life by following her advice. I started by using Michaela's system that showed me how to become a more naturally attractive person. She then suggested some ways of getting involved in the local community as a way to meet people and specifically to meet a compatible woman. When I took her advice and went to a meeting of like-minded people, I was approached by a beautiful young woman and we immediately engaged in a heartfelt conversation. I am now in the process of getting to know what an awesome woman she is.
Working with Michaela was a breath of fresh air. I felt that the lessons, tools and assignments were very organized, upbeat and left me feeling empowered by my introvert characteristics. She really met me where I am with my inner work, and helped me to hone in on identifying feelings – something I have always struggled with. I also appreciate that she sends tips and journaling questions in email form so that I can refer back to them at any time.  I am thankful for Michaela as well and the coaching that she provided me, as it has been very applicable in my life! I find myself mindfully practicing femininity, even around strangers and women. It's been a nice mindset shift to boost confidence.
As an INFJ people pleaser who puts everyone else's needs first, I felt like I was at the end of my rope. With Michaela's clear guidance I was amazed at how quickly I was able to be more assertive, set boundaries, and most importantly, prioritize self-care. Michaela's methods go beyond the surface and straight to the heart of the problem. After just the first session, I already felt major shifts and gained clarity on problems I've been struggling with my whole life. I was floored at how effective the communication skills, which we practised during our session, worked with the people I interact with regularly, and help them to really hear and understand me. This has without a doubt helped me on my journey to becoming the best possible version on myself.
After years of therapy it's been life-changing to finally work with someone who understands my introversion. When we first started coaching, I felt stuck in a dating rut, talking to women online, but rarely dating in real life. Michaela helped me to be more attractive and desirable to women. I now have a stronger sense of self and I feel more confident flirting with women. Michaela also helped me to stop procrastinating, and overthinking, and follow through on my goals.
Really, words cannot sufficiently express or describe the benefit I've received from Michaela's "irresistible introvert" influence overall (I am sure countless others share this sentiment!). Thanks again!
I hope you realize that your conclusions were beyond the grasp of no less than two counselors, both of which held a Ph.D in psychology and a few random social workers. You cracked the code I had been working on for decades. You helped me find myself at the ripe old age of 59, but as the old saying goes, better late than never I guess. Anyway, I don't know where you came from but thank god you're here.
Having an introverted personality as well as being shy really confuses me at times and especially in social situations when it's easy to get drained or feel that I don't belong – I now know that there's nothing wrong with me and there's nothing wrong with the people I socialise with (I hope). I now have a lot more confidence in my approach with people and also has helped me identify other people's possible strengths and weaknesses.
Getting to work with Michaela has been a truly incredible and unique experience.  What truly sets Michaela apart from the rest is her holistic approach to the coaching relationship. She is skillful at creatively unlocking her clients' human "code," helping them discover their authentic voice and inspired sense of purpose – leading to intense personal and professional breakthroughs. Thank you for your continued encouragement and desire for my success! 
I just want to tell you that I'm in such a great state of mind right now. I got myself a new job as the head manager for a foundation in exactly the area I'd hoped for. There are 20 staff and 50 clients in 3 different departments in beautiful surroundings. I'm so happy for this dream work. I want to thank you once again, because I wouldn't have been able to take the step without your coaching. You helped me open my eyes. I think You are a fantastic person, and I will never forget what you have done for me.
When you are looking for a way to step into your calling and achieve your dreams in life and business, Michaela's crystal clear guidance and practical experience gives you exactly what you need to accelerate your progress towards your personal and professional goals. I am now a lot closer to achieving my vision, all thanks to Michaela's inspiration and expert advice as a fellow introvert, who truly understands what it feels like to walk a mile in my shoes.
Michaela is a world-renowned thought leader on helping introverts thrive in business and in life. As someone who has published 300 articles, two e-books and one traditionally published book, Michaela knows what it takes to get your ideas out there — and to get people talking about them!
Michaela was a top affiliate for one of my online programs. She knows how to engage an audience, and is highly successful at converting listeners and readers into customers. If you're an introvert who wants to become well-known in your niche and attract high-end clients, Michaela can help you reach your goals with ease and authenticity!
Michaela also taught me to master transformational sales conversations that feel natural. The level of knowledge and wisdom she gives to introverts worldwide is unprecedented, unheard of. In all of my years working in the fields of leadership, marketing and sales, never did I see such raw dedication and genuine care that Michaela selflessly gives to her clients and readers. Committed, professional, honest, genuine, but also kind and patient, Michaela is the living embodiment of the words mentor and a true coach.