A Place For INFJs
It can be lonely being the rarest personality type in the world – but it doesn't have to be. Join our free private forum, and feel connected to other INFJs who get you.
LEARN MORE
Get A Free eBook When You Join
Join the private INFJ forum today and receive our 20-page INFJ Relationship Guide.
You'll discover what it means to be an INFJ and how this impacts your relationships. You'll also learn:
3 reasons INFJs make amazing life partners
The ideal personality type to date as an INFJ
The uniqueness rule for determining compatibility
How to overcome INFJ relationship pitfalls
Why spiritual connection is a must for INFJs
JOIN US
Become An Introvert Spring INFJ Today!
INFJs rarely meet one another in the 'real world'. Become an Introvert Spring INFJ and meet INFJs across the globe. Join our free private forum and discuss INFJ problems, solutions, and idiosyncrasies. Start your own discussion topics or join a popular thread. You'll also gain access to unique INFJ articles and infographics.
JOIN NOW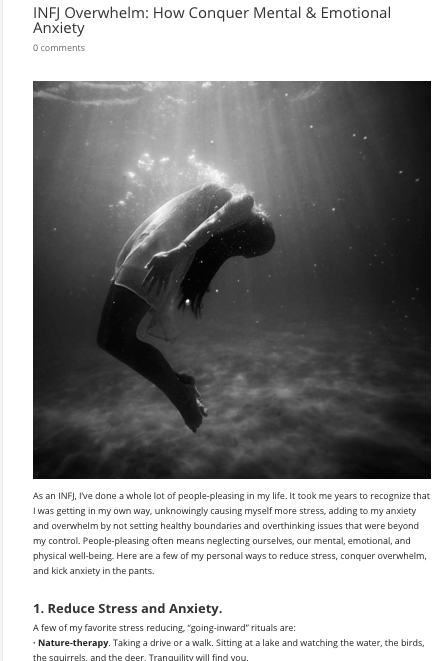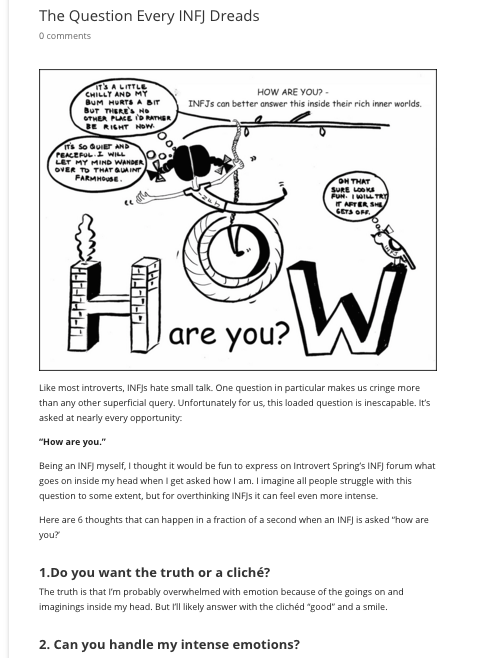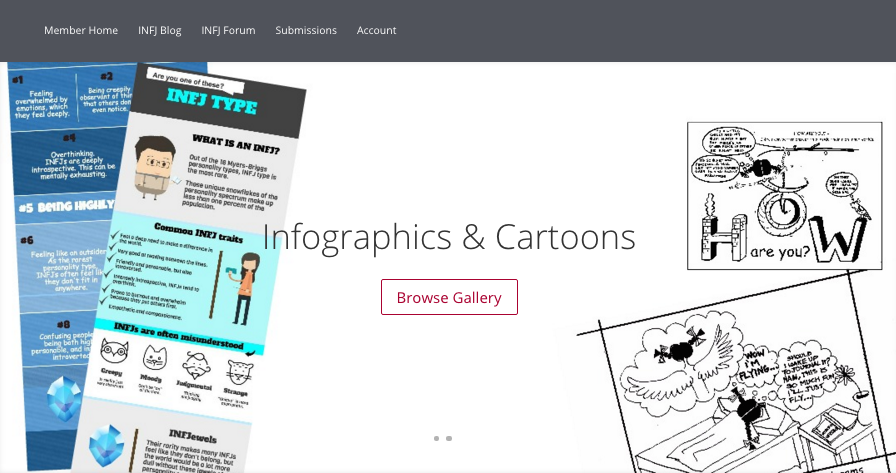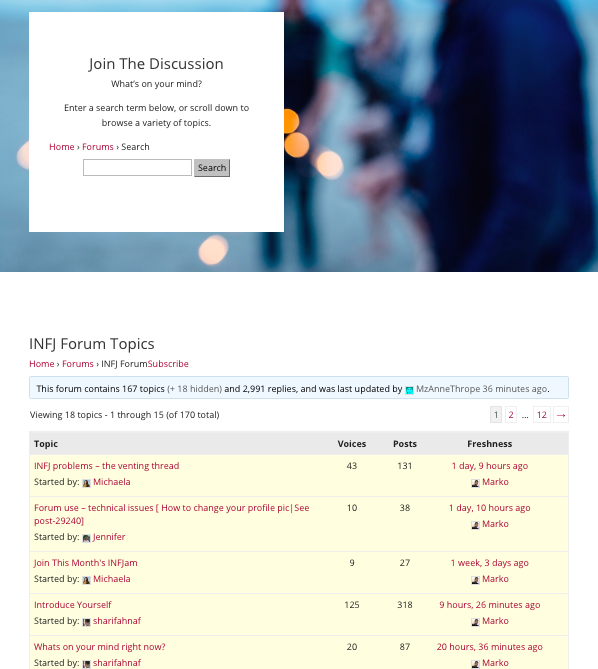 Become An Introvert Spring INFJ Today!
Join now for FREE and gain instant access to private INFJ articles, resources and discussions.
JOIN NOW
FAQS ABOUT THE FORUM
Why is there a forum for INFJs and not other personality types?
A while back I did a survey, and 50% of respondents said they wanted a private INFJs forum. Not only that. My two INFJ articles on Introvert Spring have hundreds of comments, and more coming every week. In short, there was a real demand.
Will my posts be seen by anyone who is not a member?
No. The forum and most of its blog posts are private, which means no one except for members can view what you share.
Is there a monthly fee?
No, the forum is free.