Hi Salesman Podcast Friend,
Now that we're internet friends, I have a question for you:
Have you ever felt inauthentic or uncomfortable when it comes to marketing and selling your services? A lot of introverts do not like putting themselves out there in this way. Perhaps, you feel like "sales" is a dirty word that doesn't fit in with your noble desire to help and inspire. I get it.
Self-promotion and selling is often seen as an extrovert's game. As an introvert, you might feel fearful of coming off as pushy or inauthentic. Maybe you freeze up when it's time to promote your services to potential clients. Or maybe you have trouble attracting clients in the first place because self-promotion feels 'icky' to you.
You desperately want to master this area of your biz, but you're bombarded by tons of conflicting advice on how to get clients. On top of this, no one is addressing your unique needs as an introvert. They completely ignore your energy and communication struggles. And they certainly don't understand your hidden introvert strengths.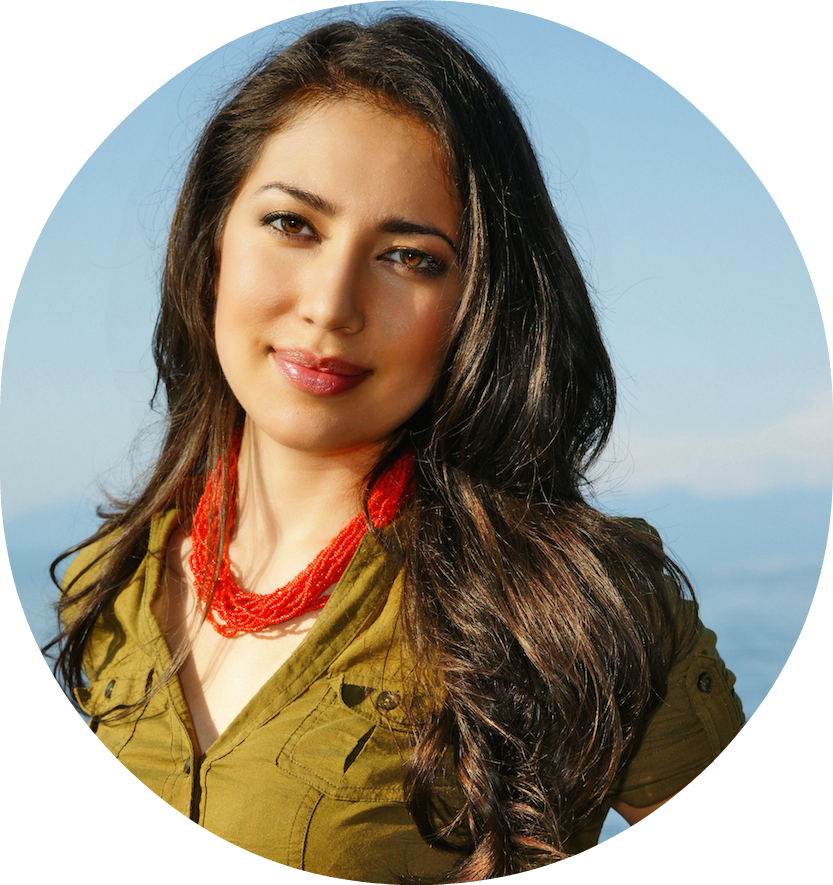 There's a better way.
When I started Introvert Spring back in 2013, I had a lot of successes early on. Despite my site's hideous design (I used a free WordPress theme and ugly mismatched plugins), I had a steady stream of a few thousand visitors per month. Within a year that number had swelled to tens of thousands of visitors every month. I also had several hundred email subscribers. But there was a problem.
Even though I was getting known, I wasn't getting clients or customers. I was beyond broke, and looking for a waitressing gig to survive.
What was I doing wrong?
Well, aside from the fact that I wasn't actually making any offers, I was also making several rookie mistakes …
– I wasn't positioning myself as a go-to expert in my field – I wasn't pinpointing and authentically attracting my ideal clients and customers
– I wasn't doing any win-win collaborations with fellow experts in my niche
– I wasn't using transformational sales scripts to make clients eager to work with me
– I wasn't mastering my relationship with money, and building a wealthy mindset
Nope, I wasn't doing any of the above … until I was. In a very BIG way. Allow me to explain.
I hit a breaking point where I could turn around and give up on my dreams, or burn my ships and win the battle. I chose to burn, baby.
Within 60 days of that decision, I created, marketed, and sold my first profitable online course, AND signed on my first three coaching clients. I was able to do all of this while staying true to my authentic voice. In fact, authenticity was a key ingredient of my success.
Today, Introvert Spring has hundreds of thousands of visitors per month. I also have 20K+ email subscribers, and nearly 200 students and high-end clients. I've been featured on CBC Radio, The Chicago Tribune, INC.com, and Lifehack, to name a few. I've also collaborated with industry leaders, like celebrity vocal coach Roger Love, and business and publicity coach Selena Soo.
The cherry on the cake was publishing my book, The Irresistible Introvert, which has sold thousands of copies around the world within a few months. So, how did I go from broke and unknown, to being the go-to expert in my niche?
How did I launch a course, and sign on my first three clients within a couple of months?
How did I overcome my fear and insecurity, and seal the deal with integrity on high-end coaching packages, ranging in price from $1,200 to $4,500?
The truth is that I can't take all the credit. I was fortunate enough to learn transformational selling from one of the best in the biz, 7-figure coaching goddess Elizabeth Purvis. I also used my expertise in copywriting to craft compelling sales pages, pitches, and webinars that convert.
What does this have to do with you?
Well, if you …
– have the skills, and the vision, and you want to make a name for yourself in your niche, while attracting a steady stream of ideal clients
– want to get over your money blocks and fears surrounding selling, and earn consistent income as a coach – dream of having raving fans who signup for your programs again and again
– desire freedom from "the man", and a career and lifestyle that suits your introverted needs …
Here is how I can help you:
Right now I'm offering complimentary 30-minute Marketing Breakthrough Sessions to a very select few introvert coaches and online entrepreneurs, who are ready to attract a steady stream of ideal clients, and up level their impact in 2017.
I have to warn you. This session is NOT for everyone. It's not for you if …
– You're just dabbling in coaching and online marketing, and aren't ready to implement and commit to growing your business in 2017
– You are a brand new beginner with no experience, expertise, or certifications in your field
– You are not at a place where you can focus time and energy on implementing, taking action, and following through on the clear steps I share with you
This session could be the missing piece of the puzzle if you're the right person.
It could be the difference between blowing your next sales conversation, and knowing the one simple tweak that will have clients raising their hand to work with you …
between attracting hagglers and bargain seekers, and signing on high-end clients who know your value, and are happy to pay for your services …
between feeling overwhelmed and confused, and knowing the exact steps to take TODAY to up-level your impact, without introvert burnout.
In case you haven't read between the lines here, this Marketing Breakthrough Session is for introverted coaches who have a big vision, big heart, and big DESIRE to start helping their ideal clients, like, yesterday.
You know you have the skills and expertise to have an impact, you just need to get your hands on a clear, repeatable system for authentically attracting your ideal clients and sealing the deal with integrity.
I have the system, dearest. And if you are the right person, I'm willing to let you in on a few of my secrets during our 30-minute 1-on-1 Marketing Breakthrough Session.
During the session we'll get clear on where you are now, and what is holding you back. Along the way, I'll also share actionable steps to attract high-end clients, and up-level your impact in 2017.
Of course, there's a catch.
It's impossible for me to do one of these sessions with everyone who applies. I am an introvert after all! I only take on a select group of clients at a time (you can afford to do this when you work with high-end clients), and I only do a handful or less of these Breakthrough Sessions per month.
If you're serious about growing your coaching practice and having an impact, I encourage you to fill out the below application as soon as possible. Over 10,000 people have already seen this invitation, so you can imagine the response it will create.
Apply for a no strings attached session by filling out the form below. ?
Michaela helped me identify my ideal niche through her techniques, consisting of very specific steps and questions. She showed me how to approach my potential client, and identify his/her needs by giving him/her a glimpse of a potential breakthrough before even starting the program, so that they would want to commit to the full program with me. From there, it was easy to create a start-up package tailor-made for my client.
What impressed me the most was how effectively Michaela was able to help me pinpoint my niche market. Thanks for all your help and continuing support Michaela.
Michaela also taught me to master transformational sales conversations that feel natural. The level of knowledge and wisdom she gives to introverts worldwide is unprecedented, unheard of. In all of my years working in the fields of leadership, marketing and sales, never did I see such raw dedication and genuine care that Michaela selflessly gives to her clients and readers. The way she approaches coaching is a lecture for the books. You won't find anyone who does it with more heart and determination than her. Committed, professional, honest, genuine, but also kind and patient, Michaela is the living embodiment of the words mentor and a true coach. I am honored and humbled beyond comprehension that she is my mentor and a friend."
When you are looking for a way to step into your calling and achieve your dreams in life and business, Michaela's crystal clear guidance and practical experience gives you exactly what you need to accelerate your progress towards your personal and professional goals.  I am now a lot closer to achieving my vision , all thanks to Michaela's inspiration and expert advice as a fellow introvert, who truly understands what it feels like to walk a mile in my shoes.
Getting to work with Michaela has been a truly incredible and unique experience.  As a thought leader, business coach, successful author and entrepreneur, the absolute value and expertise that she shares with her clients is unsurpassed.  What truly sets Michaela apart from the rest is her holistic approach to the coaching relationship. She is skillful at creatively unlocking her clients' human "code," helping them discover their authentic voice and inspired sense of purpose – leading to intense personal and professional breakthroughs.   She confidently supports her clients and speaks to the visionary trailblazer within them.  In my personal life, she is a constant source of motivation.  Michaela is just as talented as she is empathetic and compassionate.  Thank you for your continued encouragement and desire for my success! 
I hope you realize that your conclusions were beyond the grasp of no less than two counselors, both of which held a Ph.D in psychology and a few random social workers.  You cracked the code I had been working on for decades.   You helped me find myself at the ripe old age of 59, but as the old saying goes, better late than never I guess.  Anyway, I don't know where you came from but thank god you're here.  
Michaela is a world-renowned thought leader on helping introverts thrive in business and in life. As someone who has published 300 articles, two e-books and one traditionally published book, Michaela knows what it takes to get your ideas out there — and to get people talking about them.
Michaela was a top affiliate for one of my online programs. She knows how to engage an audience, and is highly successful at converting listeners and readers into customers. If you're an introvert who wants to become well-known in your niche and attract high-end clients, Michaela can help you reach your goals with ease and authenticity!