THE YEAR OF THE INTROVERT IS HERE!
The Year of the Introvert is a seasonal daybook that takes introverts on a true adventure in introspection and self-care, 365 days of the year.
You'll get daily morsels of wisdom to strengthen your relationships, develop confidence, and truly blossom in your own introverted way.
The book also has monthly gratitude moments, challenges, and "Fortune Cookies" to keep you motivated.
"Michaela Chung is the consummate matchmaker, setting you up to fall in love with your introverted nature." ―Laurie Helgoe, PhD, author of Introvert Power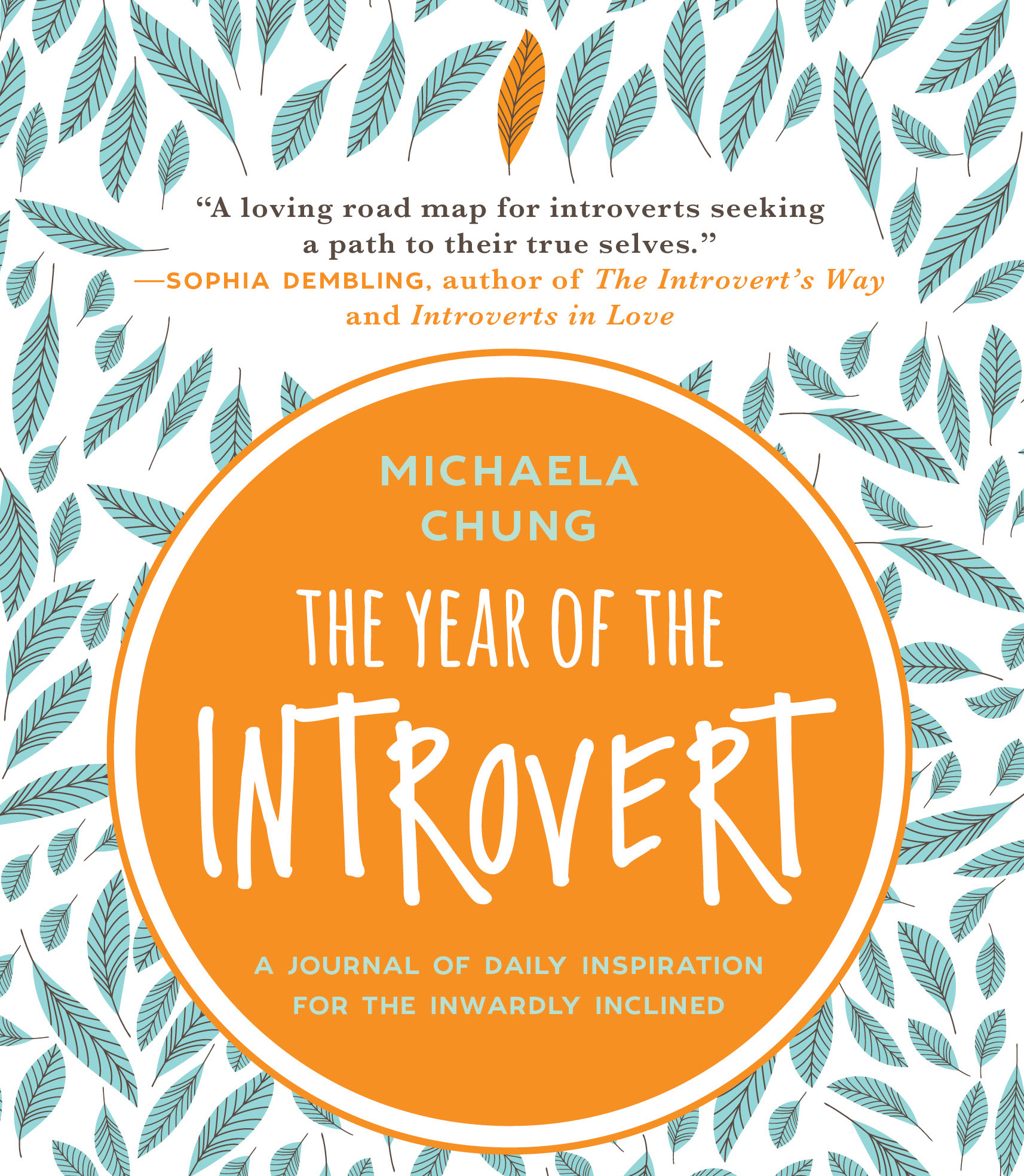 Everything about this book―from the calming and attractive design to the gently-presented daily entries―demonstrates Michaela Chung's understanding of introverts. An author who searched the world for a beautiful life shows the reader how to create that life every day
Thinking and writing are two of introverts' favorite pastimes, and with this journal, Michaela provides a loving road map for introverts seeking a path to their true selves
The Year of the Introvert is full of gems of insight for the quiet, sensitive soul. Chung's warm, genuine writing style will leave readers feeling like they have sat down to coffee with an old friend who understands them. If you want to have your best year yet as an introvert, read Chung's book.
"Chung's companion volume to The Irresistible Introvert comprises daily reflections or affirmations for developing confidence, strengthening relationships, and flourishing in the introverted way. Drawn from the author's own experience, the fortune cookie–like advice instructs readers to navigate challenges, such as the fear of not living up to the unrealistic expectations of others. . . . Chung has written a strongly affirming book for all introverts who seek to be engaged and connected in an extrovert world."