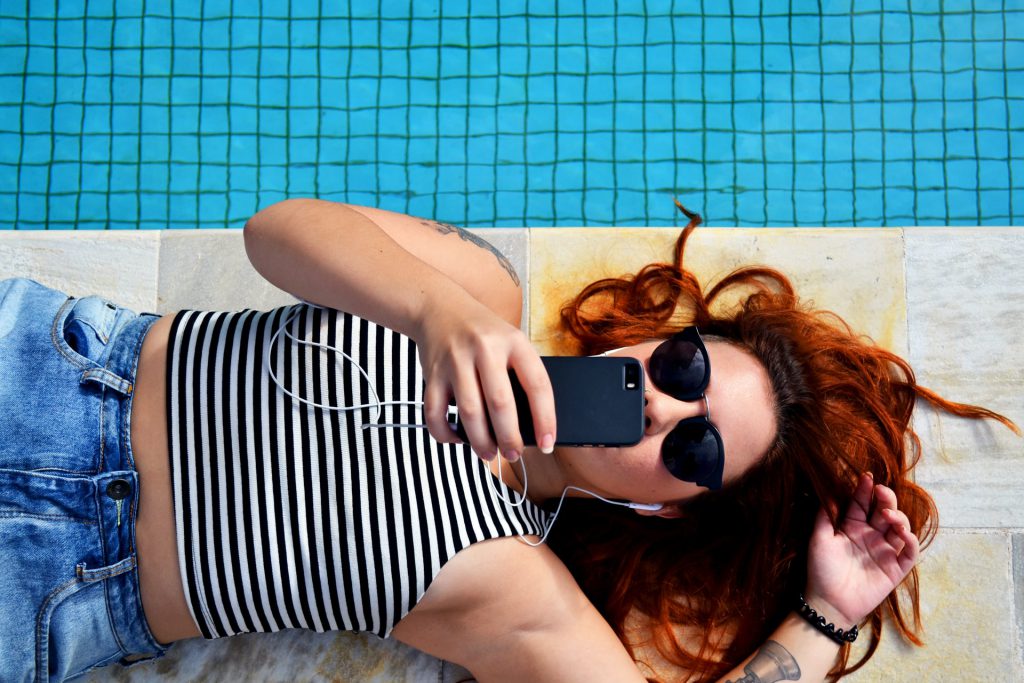 People often think online dating is easier for introverts, because it allows us to begin connecting from the comfort of home. This may be true, but even when using what are considered the best dating apps, introverts face major challenges. 

Energy drain, emotional overwhelm, and small talk overload are just a few of the common introvert online dating struggles. Not only that.

It can be beyond frustrating to match with people who see dating more like a game of slots than a search for real connection. 

After all, when the initial match is based on nothing more than a few selfies, shallow interactions are inevitable. 

Sometimes, you match with someone with real potential. You spend days or even weeks messaging only to discover that you have nothing meaningful to talk about when you finally meet.

These are just a few of the reasons why typical dating apps don't work for introverts who crave meaningful conversations and deep connections. 

Thankfully, the world of online dating is evolving. Some new apps are swiping left on shallow dating culture. 

Take the new Ur My Type dating App for example, which uses 16 Personalities dating to help you find a match based on personality type instead of just pics.

Ur My Type provides a solution for introverts who are tired of random swiping and superficial dating apps that don't take our unique traits and needs into account. 

Because let's face it, not everyone understands an introvert's beautifully complex nature. Certain personalities just aren't a good fit for quiet and introspective introverts. 

The free dating app allows you to search for people who you believe have a personality type that is compatible with yours, match with them, and then go out on a date.

Aside from taking much of the headache and confusion out of online dating, there are other reasons to try 16 personalities dating. 

5 Reasons to Try Dating By Personality Type

Avoid wasting energy on the wrong people

Dating can be a huge energy drain for introverts, especially when you waste time with incompatible personalities. Anyone who's been on a date with a personality that is too abrasive knows what I mean. 

There are also many other aspects of personality that affect compatibility. For example, intensely creative and empathic introverts may not connect so well with analytical personalities. Dating by personality type allows you to take these factors into account. 

Get matches based on proven psychology

Even in the rare instance when someone has written a detailed dating profile description, there is a lot left unsaid. 

Knowing that the person is into hiking and documentaries doesn't tell you anything about their temperament. You won't know their deeper motivations and perceptions until you spend time together.

16 personalities dating allows you to understand someone's temperament and inherent traits before you match. 

Find people who are looking for real connection

Apps like Tinder often attract people who are just 'play dating'. They're content with flirty texts that go nowhere and meaningless hookups.

Introverts who tend to take our time opening up in relationships want a real connection with someone we can trust. 

When you date smart with an app like Ur My Type, you know that most of the people you match with are looking for the same thing you are. At the very least, they want something more meaningful than an eggplant emoji. 

Skip the small talk and have interesting conversations

Most introverts hate mindless chit chat. Small talk is like our kryptonite and we go to great lengths to avoid it. Unfortunately, when it comes to dating, small talk seems inevitable. 

Dating by personality type allows you to skip the mindless banter and connect over more interesting conversations. 

Start a relationship with mutual understanding
After working with introverts for seven years, there's one thing I know for sure. Every introvert has struggled with feeling misunderstood. 

Sadly, many of us have come to expect being misunderstood in a relationship. Deep down, however, we want someone who just gets us. 

Using a 16 Personalities framework to find matches means that you start your relationship off with a mutual understanding about one another's personality. 

Right away, you'll understand how the person perceives the world and makes decisions, in addition to other general patterns of behavior and thought.

If you're not sure what your personality type is, or who you're compatible with, Ur My Type has a free personality test. You can also download the app for free and find your ideal personality matches:
However you choose to approach dating, remember to take your introverted needs into account. Take your time, and leave room to recharge. Know that it's reasonable to want to be understood and accepted in a relationship. It is possible to find a match who just gets you.