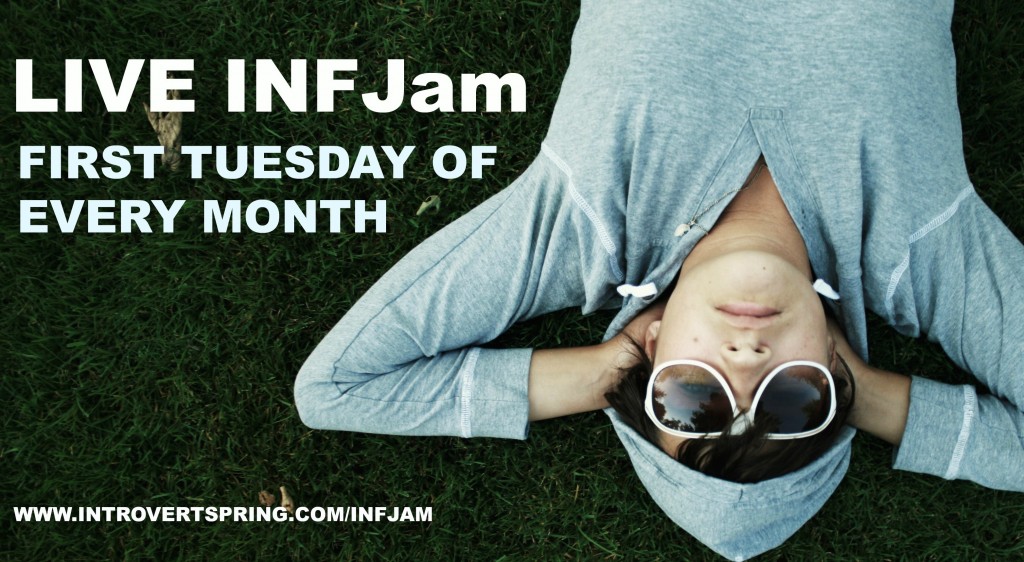 INFJams take place the first Tuesday of every month. They will give INFJs the chance to:
Interact with other INFJs in the live chat box
Receive insights and actionable steps to overcome your biggest challenges
Ask questions and share your experiences in the chat box
Leave feeling pretty dam good about yourself!
Watch The Replay Of Our INFJam on How To Conquer INFJ Overthinking Now
Hope you can join us!
Xo,

P.S. Did you know Introvert Spring has a free private forum just for INFJs? Go here to learn more.