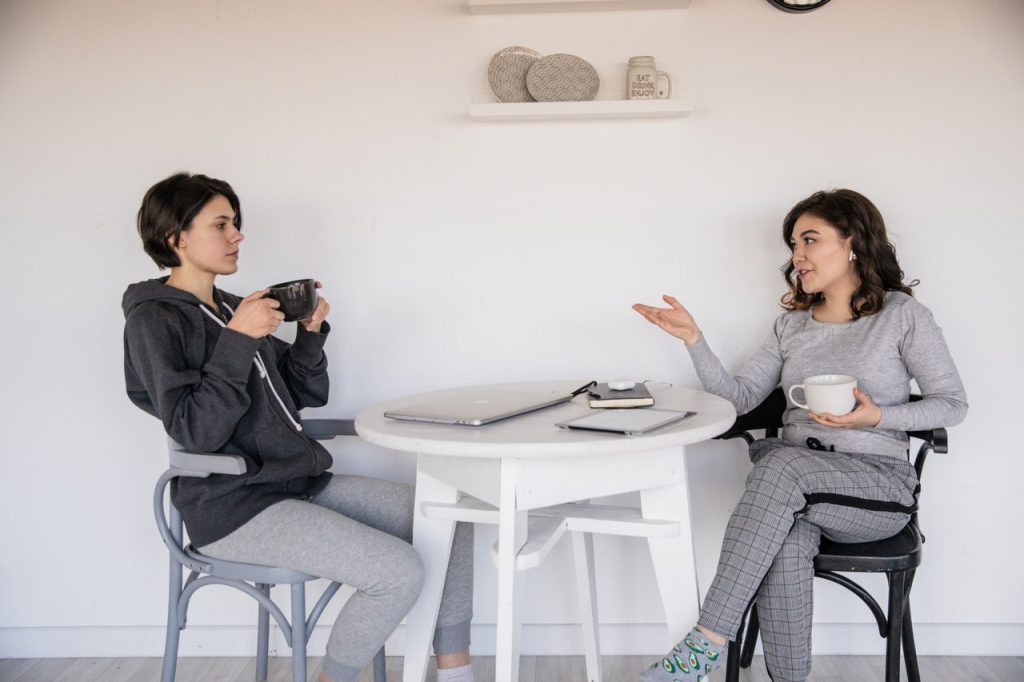 If you'd class yourself as an introvert, a dispute with a neighbour will probably seem like a nightmare scenario. So, if you do find yourself in a quarrel, how can you deal with the situation?
Everybody handles disputes differently. Some people are naturally more confident than others, which means they're usually able to take any situation in their stride. Others might find that confrontation is the last thing they want to have to deal with!
If you're an introvert, you'll more than likely fall into the latter category, which can make things very tricky if you are embroiled in a dispute with your neighbour. Regardless of whether you're dealing with a noise complaint or party wall and boundary disputes, you'll need to step outside of your comfort zone to make sure that the issue is properly addressed – but how might you do that?
In this post, we'll be taking you through eight easy tips you can follow if you're an introvert dealing with a dispute with your neighbour. To find out more, be sure to read on below…
8 Tips for Dealing with Neighbour Disputes as an Introvert
Start with a Letter or Note
Heading straight into a verbal conflict with a neighbour isn't going to be a particularly attractive prospect for most introverts. So, it might be best to start with a polite letter or note. This way, you will increase the chances of solving the issue without ever having to involve yourself in a lengthy dispute.
So long as your neighbour is willing to listen to reason, and your letter isn't antagonising in any way, they're likely to take what you have to say on board. This could improve the chances of your relationship being a harmonious one in future.
Carefully Think About What You Want to Say
Granted, it's often easy to overthink when it comes to certain situations as an introvert, but you should still carefully think about exactly what you want to say if you are involved in a dispute with your neighbour.
Avoiding further conflict and tension is likely to be just as important to you as resolving the original issue. So, think carefully about how you want to word your argument to keep your neighbour on side as much as possible.
Be Willing to Listen to What They Have to Say
Careful, empathetic listening during disputes is incredibly important if you're more introverted. Of course, it can be frustrating when someone comes back with a counterargument when you believe you're in the right. But, you should always be sure to carefully listen to what is being said so you can come to a peaceful resolution.
Sometimes that might mean coming to a compromise. It might not be ideal, but if you're looking to avoid as much hassle and conflict as possible, it might be necessary.
Have a Plan For Different Scenarios
Every introvert will probably admit to the same thing – writing out scripts for a different scenario that might occur when you're about to deal with a social situation. While it might seem like a step too far for some people, planning for various scenarios can provide others with peace of mind before they speak to a neighbour about an issue they have.
A sensible approach would be to take the neighbour's personality into consideration and have a clear plan of action that varies depending on how they react. For example, you might want to plan out a scenario where they become confrontational. 
Many introverts find it difficult to quickly react and think on the spot in tricky social situations, so this tip should help to avoid this from becoming something to fret about.
Don't be Tempted to Let the Issue Slide
It can sometimes be tempting to let a dispute slide if you think that's it's going to be a lot of hassle. But if there is an issue being caused by your neighbour that is having a detrimental impact on your day-to-day life, then there's no use in simply sweeping it under the carpet and hoping for the best.
Confronting a neighbour might be a little outside of your comfort zone, but sometimes it's the only way you're going to be able to find a resolution.
Discuss with Other Neighbours
If you're feeling a little apprehensive about dealing with a neighbour dispute, you can help to put your mind at ease by speaking to any other neighbours you're friendly with about the situation.
There's a chance they're also being affected by the situation and will take your side if conflict does occur. This should give you some extra confidence when it comes to approaching the dispute.
Seek Out Advice from Your Loved Ones
On that note, you can always speak to your loved ones for advice if you're finding it difficult to deal with a dispute with your neighbour. Everybody's been in some sort of conflict at some point in their lives, so they can give you some personal advice which they think could be helpful for your situation.
Generally, when you speak about a conflict or disagreement with a loved one, you'll naturally gain a new perspective on the situation. This is likely to affect how you approach it moving forward.
Contact Local Authorities Where Necessary
If your dispute with a neighbour is continually escalating and you're beginning to feel overwhelmed by the situation, it might be a good idea to get the relevant local authorities involved.
This will ease the burden on you and could increase the chances of a more positive resolution. You can start by making a complaint to the local council or, in more serious situations, contact the police.
Are You Worried About Dealing with a Neighbour Dispute?
And there we have it! In this post, we've provided some top tips to keep in mind if you're an introvert who ever finds themselves in a dispute with their neighbour. By following them, you'll be able to resolve your conflict without, hopefully, stepping outside your comfort zone!
Have you got any more tips for introverts to deal with a neighbour dispute? Or do you need some further advice? Feel free to leave a comment below.