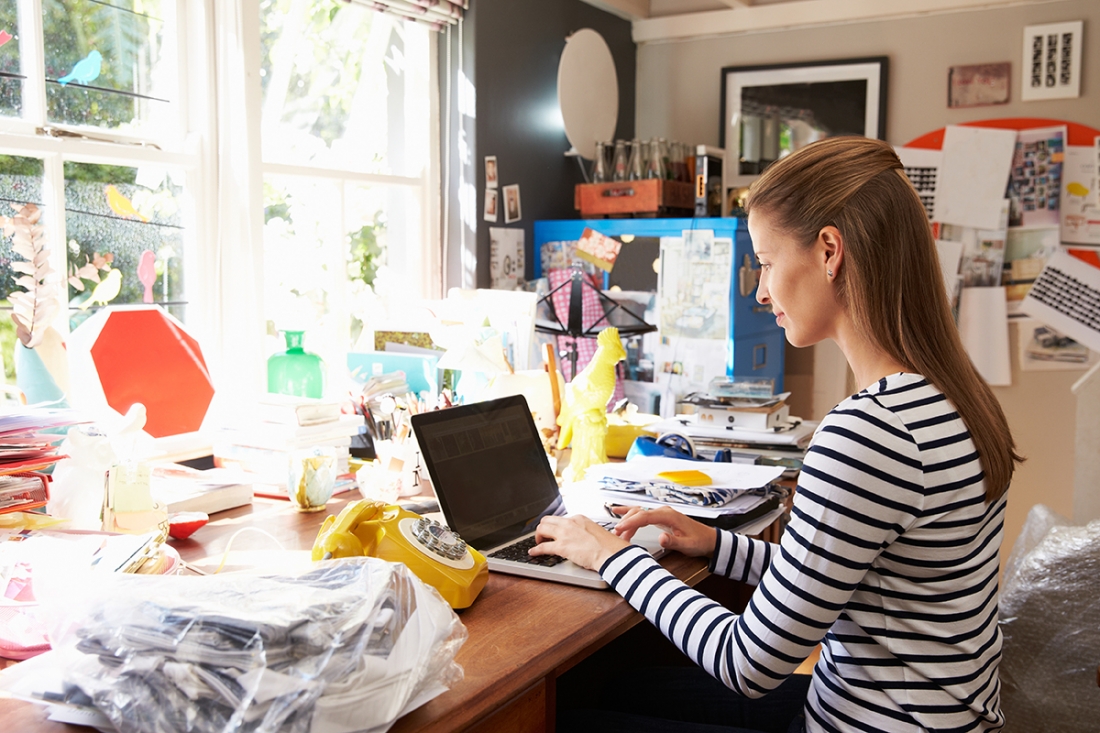 One aspect of being an introvert that often gives rise to feelings of stress is the thought of networking with other people, especially in a business context. And I'm speaking from personal experience.
In my job, a lot of day-to-day activity is dependent on my ability to deal confidently with other people in a diverse range of situations. Whether I'm trying to speak assertively at team meetings or placating awkward customers on the telephone, any type of social interaction can prove to be challenging.
From an early stage in my career, I had to learn to cope with my introversion. While overcoming my natural diffidence was something I could achieve in time, it didn't diminish the internal turmoil.
After a stressful day in the office, I like to unwind by watching movies, reading books or dipping into social media. It was while I was doing on the latter activity that I came across a topic I haven't been previously aware of: Affiliate marketing.
Apparently, this was a way in which entrepreneurs could earn a considerable amount of money simply by monetizing their blogs. Intrigued, I did some more research.
I found out affiliate marketing is a method of promoting products on behalf of a retail organization. The benefit for them is it removes the need to spend money on wasteful marketing campaigns. Instead, they set up affiliate programs which offer sole traders an opportunity to sell items on their behalf.
For these affiliate marketers, the attraction is they can earn commission on sales. The branding may exist with the advertiser but the marketer does not have to concern themselves with areas like replenishing stock or even dealing with customers. You can join a top mobile affiliate network and collaborate with other traders, picking up all sorts of tips.
I suddenly saw the possibilities for setting up as an affiliate myself. The beauty of doing this in the online environment is that although the success of the venture relies on establishing customer networks, this is something that can be readily done via your web browser.
I have now been running a successful affiliate marketing venture for several months. These are the steps that I had to take in the first instance. Firstly, I thought about which products I could sign-up to sell. The key to this type of marketing is not to dwell on how popular any particular product is, as the higher-selling items will also create the most competition. Instead, I thought of the subjects I love blogging about.
Because I am very keen on my health and wellbeing, I often write articles about exercise routines and sensible diets. So I signed up for an affiliate program advertising vitamin supplements.
The whole point of this type of promotion is that when hyperlinks are forwarded by the advertiser, you don't simply post them into your web pages in the vain hope random customers will drop by and instantly click through to make purchases. Success is all about building a strong rapport with my customer base: in my instance, that means my blog readership.
I spend a lot of time and effort on my content, ensuring my site visitors are fully engaged with my subject. In many ways, the product itself is an afterthought, the link they arrive at only after reading and commenting on my posts.
I am now ticking over a decent monthly commission and this has done wonders to boost my confidence. I remain an introvert, but I am also a budding entrepreneur, an attribute usually associated with people whose personalities are the polar opposite.