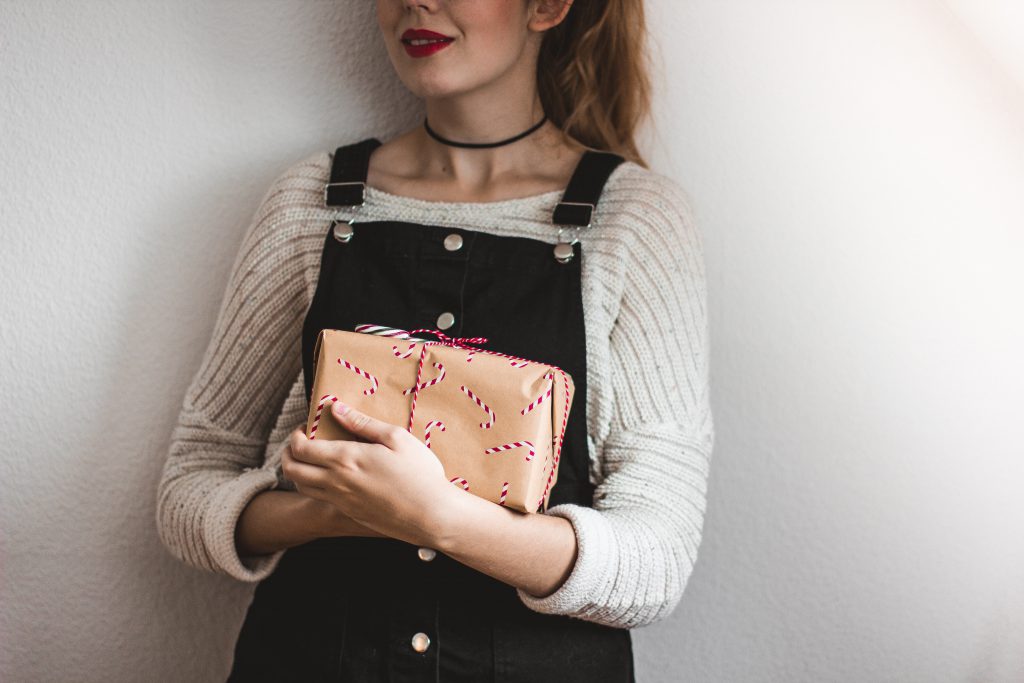 It is truly satisfying to see your loved ones enjoy the present you gave them. The effort needed to achieve this, however, is not simple, as some people are harder to gift than others. 

While extroverts will announce what they want without anyone asking, introverts might not be as expressive about what they want. They also thrive best in solitude and may keep their desires hidden in daydreams and fantasies. That's why getting the right gift for your introverted loved one can be challenging.
Luckily, as an introvert myself, I can give you hints and gift options that can make her happy. 
Journal
Introverts usually keep their thoughts to themselves. No, it's not because you're unworthy of their time. It is just that they feel restored when they can reflect and find meaning by themselves.
To help your introvert enjoy their time alone, give her a journal. She may already have hundreds of journals, but the one that you give her will make her think of you whenever she turns the pages. 
Don't just grab any journal. Choose one that mirrors your loving relationship with the person or a journal that reminds you of your introvert beloved. 
Earphones
The buzz and noise of the world can be overwhelming for her. Help her restore her inner peace by giving her a pair of noise-canceling earphones.
Quality earphones will be a great help, especially during hour-long trips or occasions where crowds are present. Even without people, I'm sure she'll enjoy her alone time with music. 

I'll also share a little secret! Introverts also wear earphones to avoid conversations. As people avoid talking to people wearing earphones, introverts will love this gift. In reality, you did not only give her a pair of earphones. You gave her serenity. 
Personalized Digital Locket
Introverts, unlike extroverts, often give more sentimental value to gifts. Thus, you can make a gift extra special by buying a custom locket that you can design yourself to suit her taste. 

Try looking for smart locket shops that have both style and value. If you want, you can print a loving message or a memorable photograph onto the locket to reminisce cherished memories.
This is possible for a smart locket as it can be accessed anywhere and anytime as long as you have digital access. Sky's the limit for this gift idea.
Ticket to Something they Love
Introverts love escaping their realities and submerging themselves in fantasy. 
Does she love going to the movies? You should give her tickets and set a date night. Does she enjoy watching plays or going to concerts? Then she will appreciate theater or concert tickets.
You should not randomly choose any event. Choose one she's passionate about, or you'll lose the very essence of this gift.
Gift Cards
If she loves books, but you are not sure what she likes, then give her a bookstore gift card. Maybe she adores making jewelry, but you do not know what tools to get her. Then a jewelry shop gift card won't let you down. 
Gift cards are like the universal key for the gift world. All you have to do is choose the perfect shop, and let her do the shopping.

What I wish to emphasize in this article is that passion plays a huge role in your introverted girlfriend's life. As such, you have to be keen and attentive to her likes and hobbies to get the right gift.