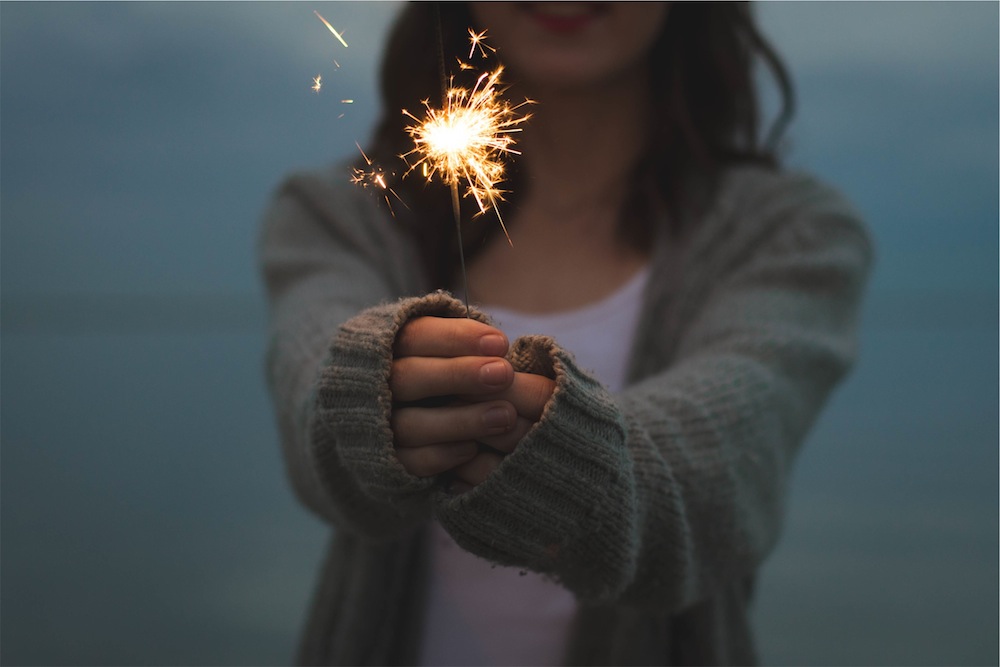 New Year's Eve is not a day I look forward to. For good reason. I've had some pretty terrible ones. I've noticed that the more I try to make it Awesome!! Epic!! or anything else that ends in an explanation point, the worse it is.
New Year's Eve truly is an extrovert's holiday. It's big bright lights, crowds, and shiny things. It literally screams anti-introvert. But of course, it doesn't have to be that way. We can make New Year's look any way we want it to.
While extroverts choose to look out toward the next thrill on this day, introverts crave a different approach.
At least this introvert does.
I want to spend the last day of 2015 looking IN. I've already gotten started with some journalling this morning. I wrote an "In 2016 I'm Grateful That …" entry. I imagine that I'm waking up on a typical day in 2016 and I'm writing down all the things that I love about my life. Here are some of the things I wrote:
In 2016 I'm grateful that …
"I wake up each day feeling happy, purposeful and excited for the day ahead."
"I'm surrounded by people who love me in a way that feels good, and I love them well, too."
"My dreams of being "internet famous" and reaching millions of introverts world wide have come true! And it feels like connection, fun, peace. It feels like this is MY life, and it is exactly how I want it to be."
Notice how I focused a lot on feelings. This exercise works best if you climb inside the emotion of the moment, rather than just focusing on the outward appearance.
The amazing thing is that a lot of my dreams for 2016 have already come true. I pretty much just want more of what I already have. That makes me feel sparkly! Much more sparkly than the party dresses I wore for New Year's Eve parties past.
What about you Innie Friend? What are your dreams for 2016?
Share away in the comments section below.
Whether you go out or stay in today, I hope the transition into 2016 is kind to you!
Lots of love,