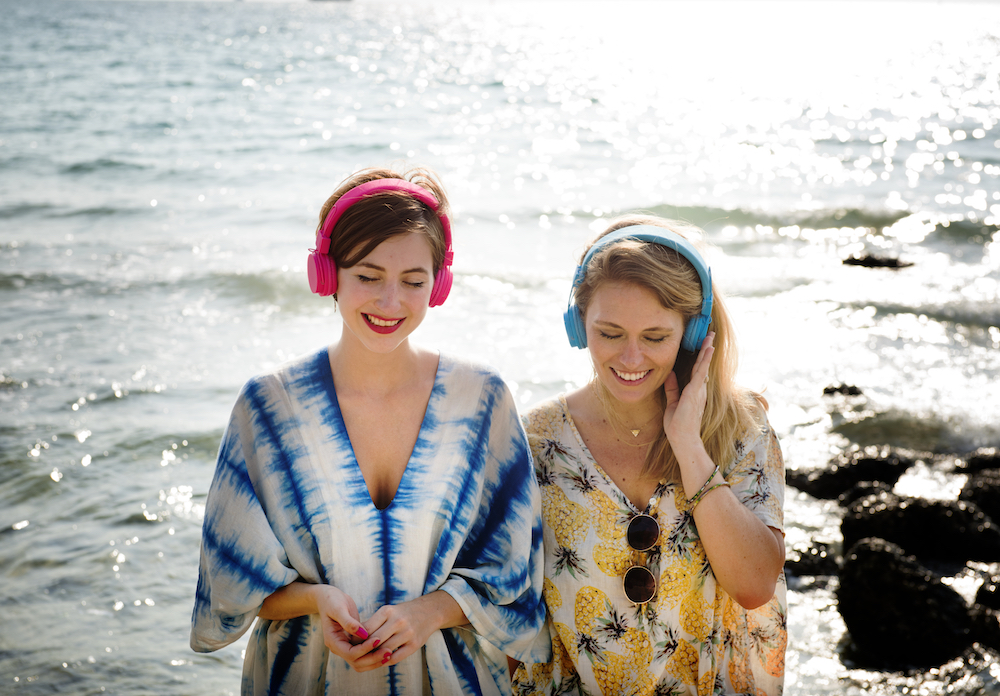 Meeting friends as an introverted traveler can feel daunting. Not only might we feel awkward making the first move, but introverts also have unique needs when it comes to social interaction.
But it's easier than you think to meet people. You just need to set the stage for these encounters from the start.
I'm going to share my tried and true ways I've connected with people in my travels. First, let's get real about some of the common challenges we face as introverts when it comes to socializing while traveling.
If you're anything like me, you want it all. And sometimes that "all" translates into what seem to be competing needs.
We need our sacred alone time or we'll be exhausted. Earlier this year, I spent an extended weekend with some extroverted family members in the same house. While I loved seeing family, I was completely drained by the end. Personal time and space is essential for introverts to achieve balance.
But then…
We desire connection. Just because we're introverts, doesn't mean we always want to be alone. I recall eating a romantic dinner alone at the end of a solo trip to Colombia wishing I could share my experience with someone. But I felt intimidated at the thought of striking up conversation with a stranger. That evening, I got lucky and five Colombian women invited me to sit with them.
But then…
Company, especially groups, can be overwhelming. Trying to fit in with a group or make small talk can lead to introvert fatigue. I had a drink with those women and then we went dancing. I love dancing. But after an hour of being in a loud bar surrounded by intoxicated people, I was done. I thanked them and went back to my hotel. As introverts, we like to know we have a way out when we need it.
Can you identify with this predicament? I experience this tug and pull constantly in my life, and so, I aim to minimize it when I travel. Most of the time I succeed.
But let me just say, if you were to sneak a peek at my Facebook photos, you'd likely mistake me for an extrovert. I've met some of the most wonderful people and made lifelong friendships. I've just done the socializing all on my terms.
Meeting interesting people who will respect your need for balancing social and personal time is totally within reach. Whether you're looking to travel solo or join a group trip, many of the strategies that have worked for me can be applied to different contexts.
1. Enrol in a language program.
I traveled alone to Guatemala in 2008 to study Spanish and stay with a host family. Staying with a family from a different culture can have its challenges for introverts, particularly in a more extroverted culture like Guatemala. Yet, the richness of the meaningful experience can make it worth it for many of us.
In addition to my host family, meeting the other students made it effortless to form friendships with like-minded people. They saw me through some of the most transformational times of my life. That said, I eventually moved into an apartment to have more space. You can always leave, but the friends remain (if you want).
Innie tip: Make sure you have your own bedroom and take advantage of free time to recharge.
2. Take a class.
You don't have to join an entire program to meet people. Sometimes an hour or two is all it takes. I took a class in Mexican Traditional Medicine while living in Mexico, salsa lessons in Guatemala, and tango in Argentina. All of these resulted in meeting people.
Innie tip: Stretch your comfort zone in a class that facilitates a bit of interaction, like cooking, dancing, or making something.
3. Attend a retreat.
Many adventures with yoga, writing, art, and even retreats just for introverts can be great opportunities to visit a new place with a group that respects our very real need to balance personal and social time. In our last introvert retreat in Mexico, we witnessed the magic of introverts coming together and innately understanding one another's needs.
Innie tip: Check out our 2020 Machu Picchu & Peru Retreat! There are still a few spaces left, so if you're interested joining us in Peru, now is the time to get all the details. With any retreat, check the itinerary to ensure enough free time is factored into the schedule.
4. Share a dorm for a night.
Hostel dorm rooms are not for everyone. I know I can only take them for so long. But they can be a great way to meet other travelers. In Colombia, I somehow happened upon five cute Argentinian boys in my dorm. We hung out for a few days and I visited them the following year. If I choose to stay in a dorm, it's usually only for a night or two and then I balance it out with a private room.
Innie tip: Bring earplugs and an eye mask.
5. Stay in small hotels.
Opt for small, quaint hotels rather than chain hotels whenever possible. Many smaller hotels have common spaces like kitchens, libraries, and patios where it can be easier to encounter other travellers.
This was actually how I met an ex-boyfriend. I was looking at the maps and things to do in Buenos Aires and he invited me to tour the city with him.
Hotel booking is now easier than ever with websites that display a variety of options to fit your needs.
Innie tip: If you are hanging out in communal spaces, stay off your phone unless you want to appear like you don't want to be bothered.
6. Take an extended tour.
This is a nice happy medium for solo travel when you want more than an hour class, but don't quite want to commit to a longer program. I've met lifelong friends on guided multi-day hikes all over the world. I also made connections while getting my certification to become a scuba diver while in Honduras.
Innie tip: Ask the tour agency about the size of the group. Small groups can offer that one-to-one interaction introverts like, but larger groups can also allow you to "hide" a bit more easily. You decide.
7. Volunteer.
This is another option to consider if you want to do something meaningful and meet others with similar passions. I've volunteered in India and Ecuador and easily connected with the other volunteers. We cooked meals together and still respected one another's personal space.
Innie tip: Aim for shorter work days. In bustling countries like India, us introverts can easily experience sensory overload making it important that we have down time.
8. Trek a well-trodden hiking journey.
If you love hiking and the outdoors, there are countless extended treks you can do all over the world that you can do on your own. I recently hiked the Camino de Santiago pilgrimage in Spain. I kept to myself at times when I was introverting and always hiked alone during the day. Yet, in the evenings, there were always other "pilgrims" if I wanted to converse over a meal. My partner recently did a hike in California and found a similar vibe.
Innie tip: I made a short video of 6 Must-Have Items to Pack If You're Highly Sensitive for when you need your introvert creature comforts.
The suggestions I've listed offer some of the key ways to set the stage for meaningful friendships. But of course, we can't always rely on others to come up to us.
A big part of the joy of travel for me is stepping into the land of the unknown. Sometimes the onus is on us to take those first steps, but the above tips can make it a little less scary.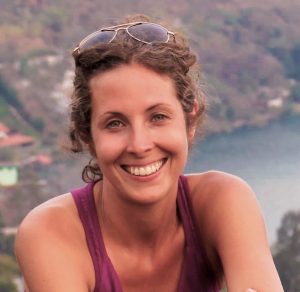 Melissa Renzi is a Licensed Social Worker and Certified Yoga Teacher. She helps sensitive souls transform anxiety and cultivate lasting self-love. She leads global retreats designed for women, introverts, and highly sensitive people that focus on renewing self-care and deepening our connection to nature. Access her 60-Second Techniques to Release Anxiety for some simple mind-body approaches to anxiety relief.