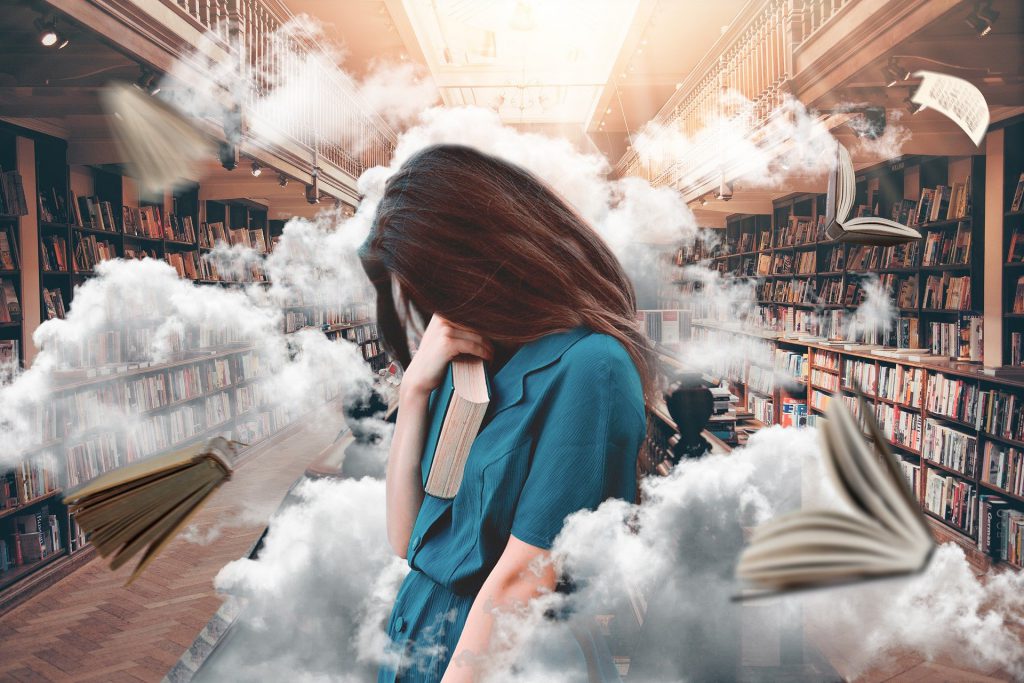 Introverts have a reputation for being book lovers. After all, it can be such a lovely and comforting feeling to be able to curl up at the end of the day with a good book. That is, if we can decide on what to read.
For introverts, good books are like good friends, they're difficult to find, but totally worth it.
Growing up, I wasn't a big reader, because I didn't know what kind of books I liked. Occasionally I'd stumble upon something that piqued my interest, read everything by that author, and then go through a long literary dry spell.
Nowadays, I know that my favourite genre is memoir (not biography). I also read a fair bit of self-help, but more for practical purposes than pleasure. 
Fiction and I have a complicated relationship. I still haven't found a genre of fiction that I consistently enjoy, so I never know what to read.
Fortunately, over the past few months, I've read some amazing novels. So, I wanted to share them with you, along with one non-fiction gem. 
I think the novel I'm reading right now will speak to the hearts of many introverts. Let me tell you a little about it…
Eleanor Oliphant is Completely Fine, by Gail Honeyman
Eleanor Oliphant lives a timetabled life of seclusion. When she's not at her 9 to 5 she divides her time between doing crosswords, and drinking vodka alone. That all begins to change when the fates bring her and Raymond, the IT guy from her office, together to save an elderly man who has fallen. 
What spoke to me most about Eleanor's story is that it shows how even the most closed off and strange people can still open up love. The book is filled with humour and heart—the perfect combination when you're longing for some comfort. 
"These days, loneliness is the new cancer—a shameful, embarrassing thing, brought upon yourself in some obscure way. A fearful, incurable thing, so horrifying that you dare not mention it; other people don't want to hear the word spoken aloud for fear that they might too be afflicted."
Station Eleven, by Emily St. John Mandel
Set in the days of civilization's collapse, Station Eleven tells the story of a Hollywood star, his would-be savior, and a nomadic group of actors roaming the scattered outposts of the Great Lakes region, risking everything for art and humanity.
I read this book at the beginning of the pandemic. Yes, that's right, I opted to escape the reality of the pandemic by reading about an even worse pandemic that wipes out most of the human race. 
For me, this book was the perfect blend of mystery and tragedy interwoven within a tapestry of complex human connections. I wish I could find more books like it, but it's one of a kind! So, be sure to savour every page. 
"They are always waiting, the people of the Undersea. They spend all their lives waiting for their lives to begin."
Kindred, by Octavia E. Butler
Kindred, which is the first science fiction written by a black woman, is a combination of slave memoir, fantasy, and historical fiction. It follows the story of Dana, an African-American woman who is suddenly wrenched through time into antebellum Maryland. 
I read this for a book club that I'm part of. It's very dialogue rich, so I opted to listen to the audio version. 
I'm always most interested in the relationships in a novel and this book does a wonderful job of drawing you into the complex bonds between the main characters. 
"Strangely, they seemed to like him, hold him in contempt, and fear him all at the same time. This confused me because I felt just about the same mixture of emotions for him myself. I had thought my feelings were complicated because he and I had such a strange relationship. But then, slavery of any kind fostered strange relationships."
Idiot, by Laura Clery
In Idiot, hilarious YouTube star and actress Laura Clery recounts how she went from being a dangerously impulsive, broke, unemployable, suicidal, cocaine-addicted narcissist, crippled by fear and hopping from one toxic romance to the next…to a more-happy-than-not, somewhat rational, meditating, vegan yogi with good credit, a great marriage, a fantastic career, and four unfortunate-looking rescue animals.
I usually avoid books written by influencers, but this one was exceptionally good. Idiot is a wild ride filled with drama, heartache, and an ample dose of humour. 
I listened to this one on Audible and I highly recommend doing it this way. Clery reads it herself and really brings her story to life with accents, voices, and plenty of emotion.
"I believe that people can change. If they have the willingness, if they see a need within themselves, they can reach down within and change. I hate when people use the phrase 'you are who you are' as an excuse to let themselves be less than the person they could be."
The Humans, by Matt Haig
In The Humans, an alien is sent to earth to inhabit the body of (now dead) Andrew Martin. Andrew had recently solved a major mathematical problem and the alien must destroy the evidence. When he begins to fall for his own wife and son–who have no idea he's not the real Andrew–the alien must choose between completing his mission and returning home or finding a new home right here on Earth.
If I lost you at "alien", don't worry, it's it's not that kind of sci-fi book. The Humans is rich with observations about life and what gives it meaning. In its own charming, lighthearted way, it really makes you think about what it means to be human.
"The problem lying behind the lack of human fulfillment was a shortage not just of time but of imagination. They found a day that worked for them and then stuck to it, and repeated it, at least between Monday and Friday. Even if it didn't work for them—as was usually the case—they stuck to it anyway."
Over to you
What are you reading right now? Do you have any recommendations for a great book introverts can read to escape reality? Please do share in the comments below.
Xo,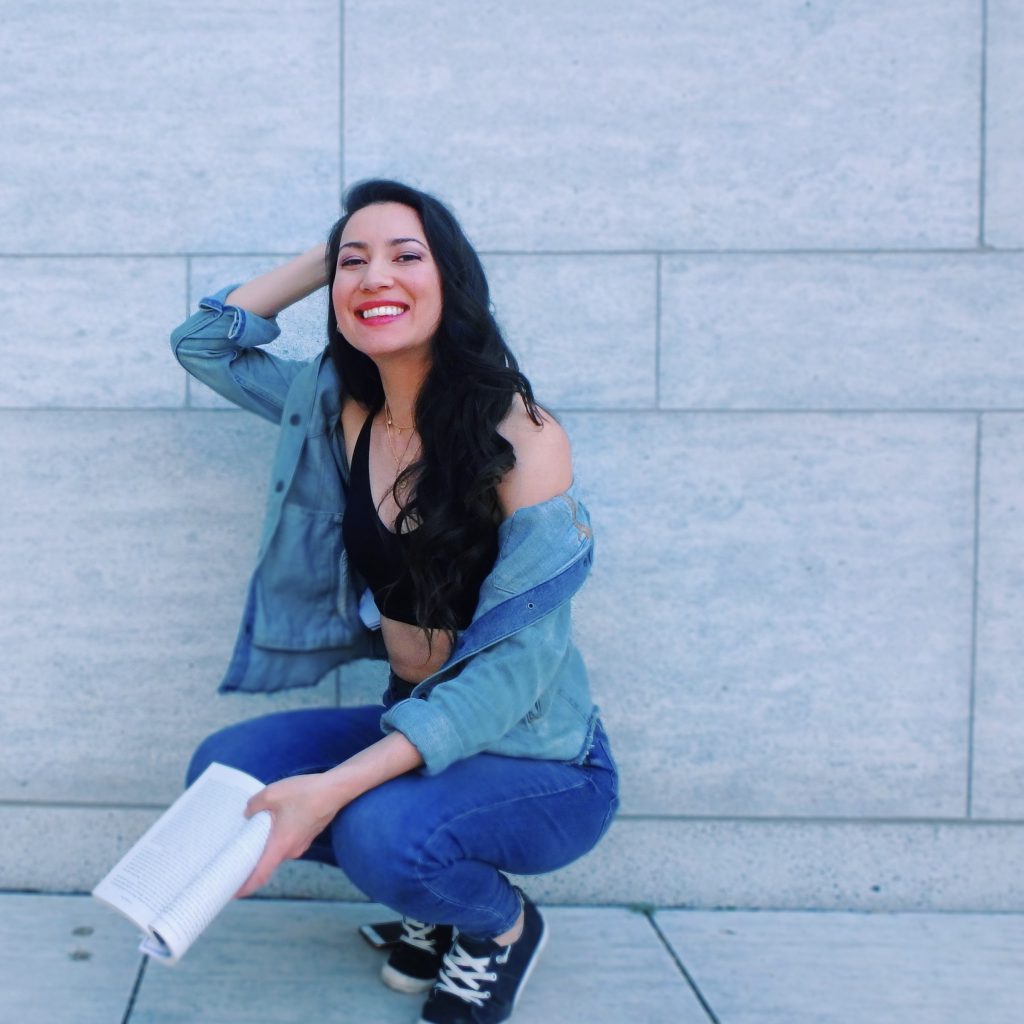 P.S. If you're new to the blog, allow me to introduce myself. I'm Michaela Chung, author of The Irresistible Introvert and creator of this amazing innie community we have here. For several years, I've been building up a labyrinth of introvert resources that will take you on a magical journey toward more confidence, connection, and self-love. Start with this free Introvert Connection Guide.