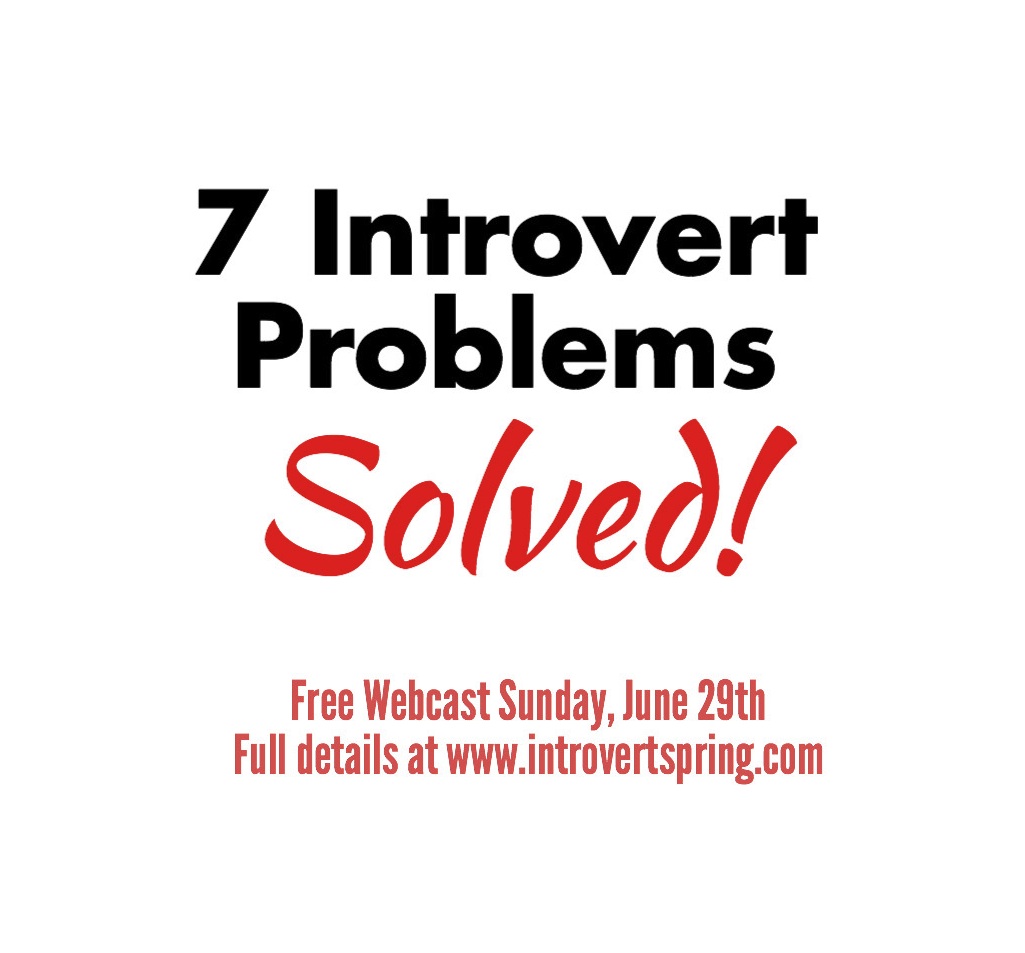 **UPDATE: The live event and replay have ended, but you can subscribe to my mailing list to be sent the free mp3 recording.
I'm excited to announce that I'm offering another free webcast specially designed to address the unique problems that introverts face. The webcast will take place Sunday, June 29th and will be available for replay and download for 24 hours after the event ends.
Simply click on the link below at 10am PDT on Sunday, June 29th.  If you can't attend the live event, subscribe to my mailing list to gain access to the 24 hour replay and download.
7 Introvert Problems Solved! Free Webcast
When: Sunday, June 29th at 10:00 am PDT
Where: THIS EVENT IS NOW OVER
*Dial in instructions can be found on the event page.
What You'll Learn: How to solve the top 7 introvert problems listed below.
The 7 introvert problems I will address
1. Low energy and introvert overwhelm.
2. Being underestimated because of your quiet nature.
3. Feeling torn between wanting to be alone, but not wanting to feel lonely.
4. Introvert guilt.
5. Introvert dating dilemmas.
6. People trying to 'fix' or 'cure' you.
7. Being interrupted because you talk slowly.
Giveaways
I will be giving away some awesome freebies throughout the live webcast.  Don't miss your chance to win!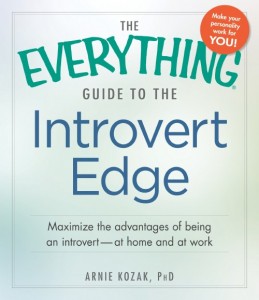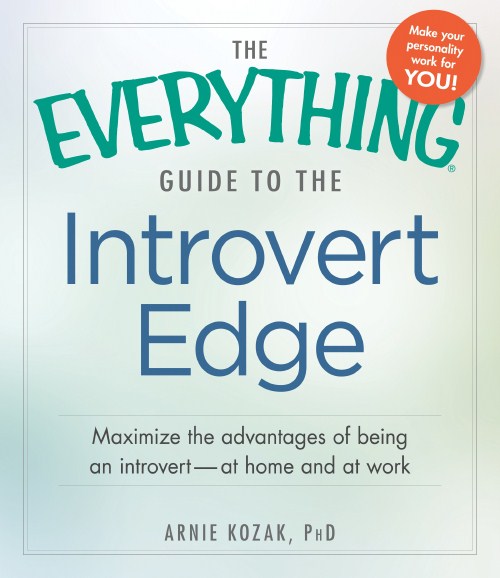 One free copy of Arnie Kozak's book, The Everything Guide to the Introvert Edge.  This comprehensive book offers a treasure trove of valuable information about all things introvert related.  He covers topics ranging from the science behind introversion, to introvert relationships, to insights on parenting an introverted child.  Get the chance to win a free copy of this awesome introvert resource during the live webcast.
One 45-Minute free coaching session with Kaitlyn Mirison. Kaitlyn is an inner essence coach who guides introverted artists who are chronic people pleasers to come home within and live their soul. Her Live Empowered as You program guides you to return to the essence of you, come home within and connect to your signature soul self so that your art and life become your soul's unique expression.
Free Introvert Problems Mastermind 8-week membership. Solve your biggest introvert problems once and for all with personalized coaching, support and guidance from Michaela Chung, and other Introvert Problems Mastermind members.  This program will give you:
practical, applicable SOLUTIONS to your biggest introvert problems
weekly 1-1.5 hour "no fluff" live coaching webcasts covering a specific major introvert problem
a support system of like-minded introverts who are devoted to self-development
a personalized 30-minute coaching session on the introvert problem of your choice
access to the private Introvert Problems Mastermind Facebook Forum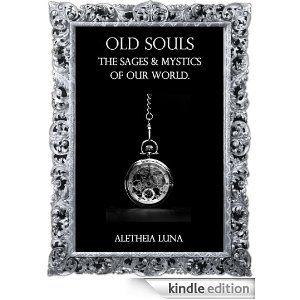 One free ebook by Aletheia Luna, Old Souls: The Sages and Mystics of Our World. Have you always felt older than what your age reflects? Are you solitary, thoughtful and intuitive? Do you feel like an outsider constantly looking into a society that doesn't feel like your home? Existing as the perpetual outsiders in society, Old Souls are the teachers, counsellors, philosophers and oracles of humanity. In this book, writer and researcher Aletheia Luna provides a compact, elegant and well-researched look into the life of Old Souls.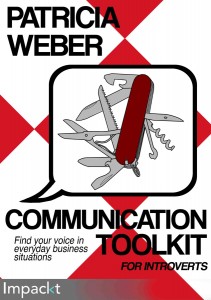 One free digital copy of Patricia Weber's new book,  Communication Toolkit For Introverts: Find Your Voice in Everyday Business Situations.  This book is for introverts who want to raise self-confidence and soar to new heights of business success by strengthening their communication skills.  If you're tired of being misunderstood during everyday business communication, this book is for you.  The book is scheduled for release next month.  Be the first to get a copy!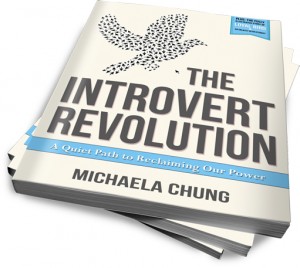 Two free copies of my ebook, The Introvert Revolution: A Quiet Path To Reclaiming Our Power.   In this inspiring eBook, Michaela Chung invites introverts to peel back the mask of extroversion and discover the hidden treasures of their true personality.
Hope to see you at the live webcast!