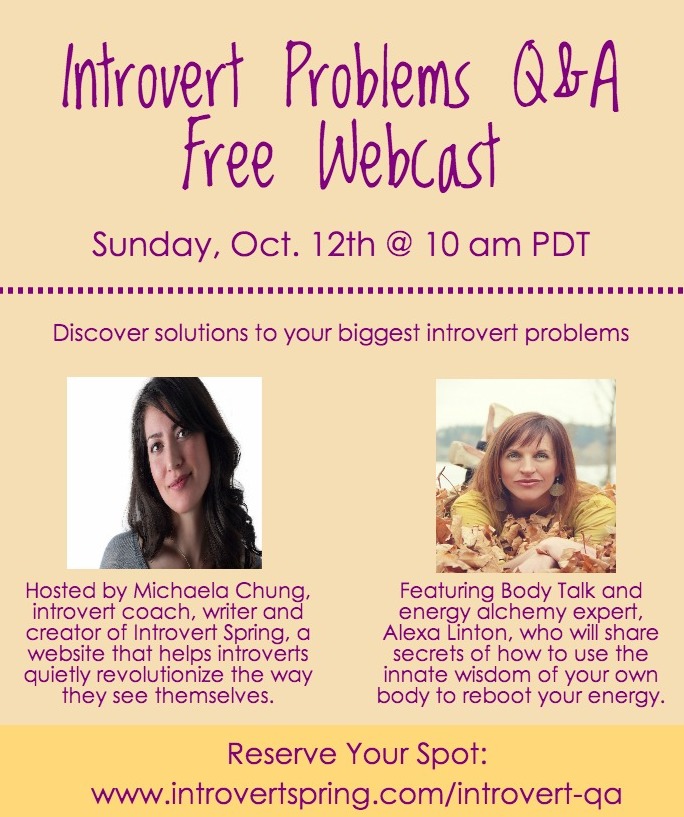 Hello Innie Friend,
I recently sent an email to my subscribers asking for their input on what they'd like to read about and what specific challenges they face related to their introversion.  After reading through and replying to all 50+ responses, I realized something:
Introverts face many MANY unique challenges in our extrovert-dominated society.
For this reason, I've decided to do another free webcast to address some of the biggest introvert problems innies struggle with.  The webcast will take place Sunday, Oct. 12th at 10 am Pacific.
During the webcast, I will be answering specific questions submitted by listeners.  Questions can be submitted ahead of time or during the live event.  Don't miss your chance to participate.
Webcast Details
What: Introvert Problems Q & A Webcast
When: Sunday, Oct. 12th at 10 am PACIFIC
Where: Online event.  (THIS EVENT IS OVER)
Why: Because it's time for introverts to solve their biggest introvert problems and start living life on their own terms.
Beat Burnout And Restore Your Energy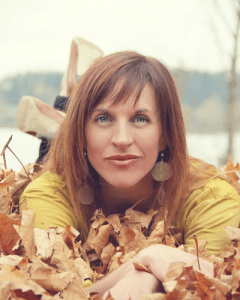 Since most introverts struggle with the problems of low energy and burnout, I've invited Body Talk and energy alchemy expert, Alexa Linton, to join us for part of the webcast. Alexa will be sharing secrets of how to use the innate wisdom of your own body to reboot your energy. I can't wait!
Once you register, you will be sent a link to the event page.  Questions can be submitted at anytime before or during the event using the Q & A submission form on the event page.
I hope to see you there!
Xo,