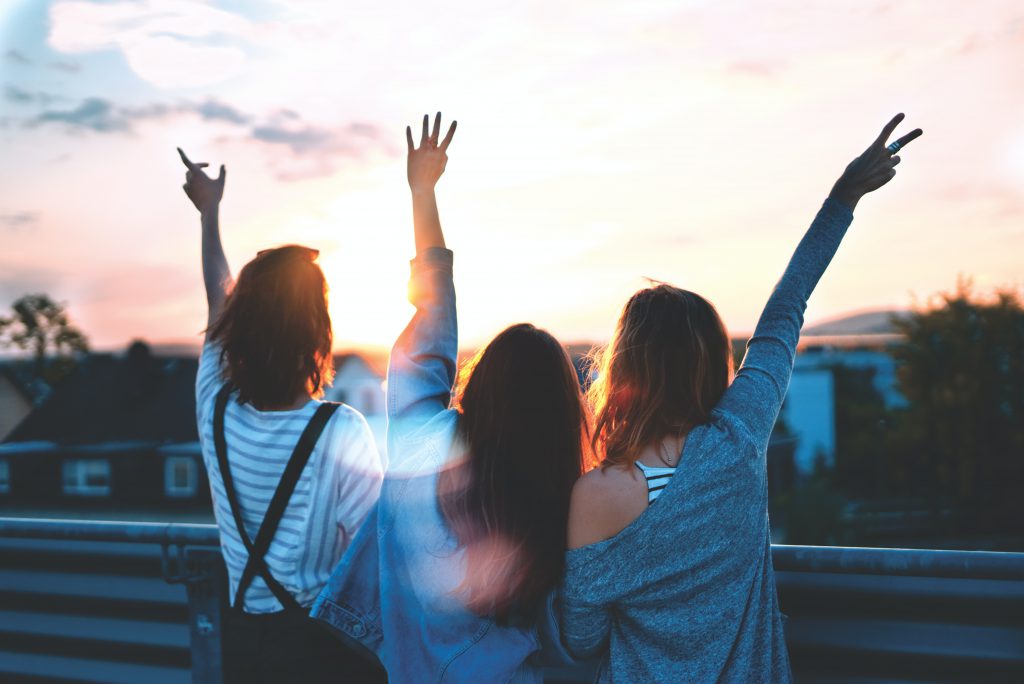 Even introverts get lonely sometimes. You may want to make new friends, but feel daunted by the idea of meet and greet. Thankfully, when you choose the right social hobbies it's a lot easier to connect—even if you're introverted like me!
In fact, combining your hobbies with socializing is one of the best ways to make meaningful friendships as an introvert. You'll be motivated to socialize more often when you're doing activities you genuinely enjoy.
After all, the very idea of boring small talk can deter introverts from leaving the house. The right social hobbies are less socially demanding.
That said, here are some of the best social hobbies for introverts.
Meditation Group
You might be thinking, there's nothing social about meditating, but hear me out. Many meditation groups offer time to connect after the meditation is finished.
For example, I recently went to a non-profit meditation center in my city. After the hour long meditation, we were invited to stay for snacks, tea and fellowship.
It was great because there was an atmosphere of calm and lightness. The conversations reflected that sense of peace.
Book Club
Book clubs combine an introvert's passion for reading with thoughtful discussions.
If you're someone who likes structured social activities, they also offer the benefit of having a predictable flow.
You know what will be discussed and roughly how long the activity will be. That can be a real relief for introverts!
Hiking
Nowadays, it's easy to find hiking groups through Facebook, Instagram or Meetup.com.
The soothing backdrop of nature makes it easy to socialize without feeling overwhelmed. Plus you'll get the added benefit of endorphins and toned calves!
Woodworking Class
We introverts love a good flow activity that requires a little bit of focus. Woodworking classes allow you to lose yourself in your craft while enjoying a social setting.
Many cities also have shared woodworking spaces, such as Maker Labs, that you can access for a monthly fee. What a great way to get out of the house and enjoy your hobby in a more social way!
Dancing
Whether you take a hip hop class or take up a partner dance such as salsa, getting your groove on is a great way to meet people.
The best part about dancing is you don't have to talk a lot! You can use the power of body language to express yourself while having fun.
Games Night
Board game nights are an excellent way to socialize as an introvert. You can host your own board games night, or join an existing group that you find online.
A good friend of mine joined a board game group through InterNations. She has made many close friends through the group. They've even gone on a couple of board game retreats where they rent out a lodge and spend the weekend playing games and sharing meals.
Community Gardening
If you're lucky enough to live in a neighborhood with a plot available, why not take up community gardening?
Digging in the soil will make you feel both calm and kid-like—an excellent frame of mind to be in to make new friends.
Plus, working alongside familiar faces in the garden will create a sense of camaraderie.
Share your thoughts on social hobbies
I'd love to hear your thoughts on this topic. What are your favorite social hobbies as an introvert? Do you enjoy any of the ones I shared here today?
Please do share your thoughts in the comments below.
And if you'd like more tools to connect as an introvert, grab my free guide:
Download my Introvert Connection Guide
You'll get 7 steps to make real friends, even if you're quiet and easily overwhelmed.
Love,
Michaela