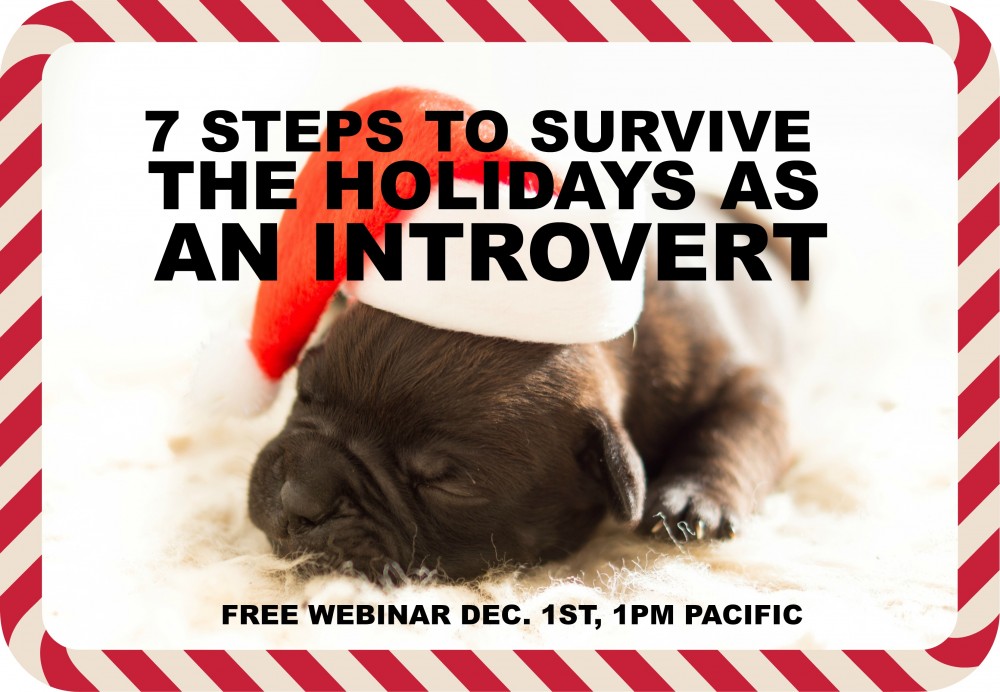 The holiday season is often more hellish than happy for introverts. We get overwhelmed by the non-stop social events. All the party chit chat leaves us frazzled and cranky.While others nurse headaches from too much egg nog, we spend half the holidays recovering from one social hangover after another.
One year, I felt so disenchanted with the holiday hoopla that I wrote this humorously honest post about my "Grumpy Cat Christmas".
Since then, I've lightened up a lot about the Christmas madness. I'm actually looking forward to going to all the Christmas parties, and family celebrations that are just around the corner.
That's because I've got some secret weapons up my sleeve for surviving the holidays as an introvert. My friend, Jade Joddle of Introverts By Jade has a few essentials to share as well. That's why we're teaming up for a brand new webinar this Tuesday, Dec. 1st @ 1pm Pacific …
New Webinar – 7 Steps To Survive The Holidays As An Introvert
Navigate the Christmas chaos in style – introverted style, that is. 😉
In this live webinar, you'll discover:
How to avoid the dreaded social hangover during the holidays
How to deal with pressure from family members who don't understand your introversion
How to keep your social batteries topped up in the midst of the madness
A formula for beating overwhelm to the (holiday) punch so you never burn out
The secret to surviving nonstop party chit chat and annoying small talk
The key to overcoming social anxiety and feeling at ease at any party
A simple exercise for strengthening your self-esteem
This will be a fun and interactive webinar. We'll be providing lots of opportunities to ask questions, and share your experiences in the chat box.
I got a little carried away with photoshop with this one …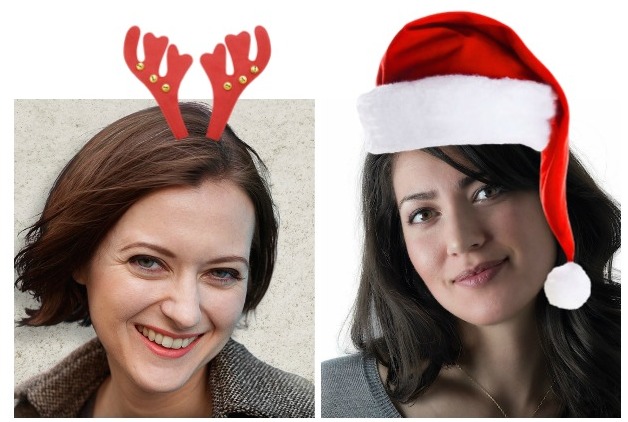 **Updade: The webinar is now over. To be the first to know about our next live webinar, subscribe to my mailing list. You'll also get two free ebooks, and an energy recharge series. Join Now >>
Xo,