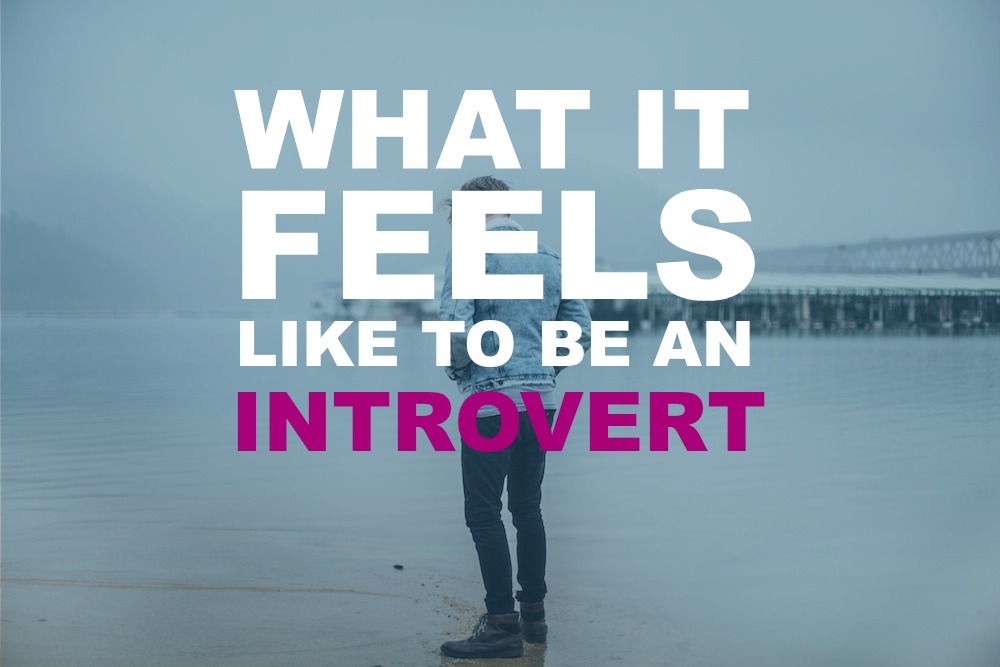 A lot of people will never understand what it feels like to be an introvert. They have some ideas about what it feels like, but they won't truly get it.
Maybe they think being an introvert feels like sadness, loneliness or fear. They think introversion is the same as shyness (it's not!), so they believe that all introverts must feel nervous, and afraid. They'll never know the truth.
They won't understand that we introverts feel something an extrovert may never experience. This feeling is difficult to explain, but I'll try my best.
A crushing feeling
The other day, my boyfriend told me about a frightening recurring dream he used to have when he was little. He dreamt that he was walking down a city street and the buildings began falling on him, crushing his tiny body.
He said it was a horrible feeling. These big towering structures were coming down on him and there was nothing he could do about it. Being an introvert in an extrovert's world feels kind of like this.
We are small building people in a big building world. We just want to go for a walk without worrying about being crushed by overstimulation. Instead, we often feel overwhelmed by our environment.
The "buildings" that threaten to bring us down are everyday things like group activities, loud music and crowds. Our culture's obsession with busyness can also have a crushing effect on introverts.
Some people will never understand how it feels to be so exhausted by a big social event that you need days to recover. Or so frazzled by noise pollution that you can't think. Or so drained by a conversation that you want to run and hide.
The overwhelm that introverts can feel on a daily basis is just an abstract concept to most people. Maybe they've heard about it, but that doesn't mean they know how it feels. I can know everything there is to know about peanut butter, right down to it's organic components. But until I experience that rich, creamy texture on my own tongue, I won't really get it.
No matter how many times an extrovert hears about "introvert overwhelm", they won't truly understand it because they have never experienced it for themselves. Likewise, there are a lot of things about extroverts that introverts will never fully understand.
Of course, overwhelm isn't the only thing we introverts feel. There is a surprising upside to being an introvert in an extrovert biased world.
The secret joys of introversion
When we are in our element, introverts have access to a secret world of wisdom and beauty. It's like we have one of those gold member cards that gets you into the swankest lounges at airports. We innately understand what it takes extroverts years to wrap their mind around. Some poor souls will never experience the treasures we introverts have enjoyed since childhood.
They will never understand the joy that occurs when alone feels like home. They just won't get how amazing it feels to spend hours in our own company and never get bored. Or the absolute exhilaration of committing all our focus and mental energy to one task. Single-minded obsession is more thrilling than any roller coaster I've been on.
It's true that a lot of people will never understand what it feels like to be an introvert. Our tendency toward overwhelm simply won't make sense to them. They will probably never understand the joys of our secret world either.
That's okay because gold member cards aren't for everyone. That's what makes them special. 😉
Over to you?
What does being an introvert feel like for YOU? Please do share in the comments below.
Xo,