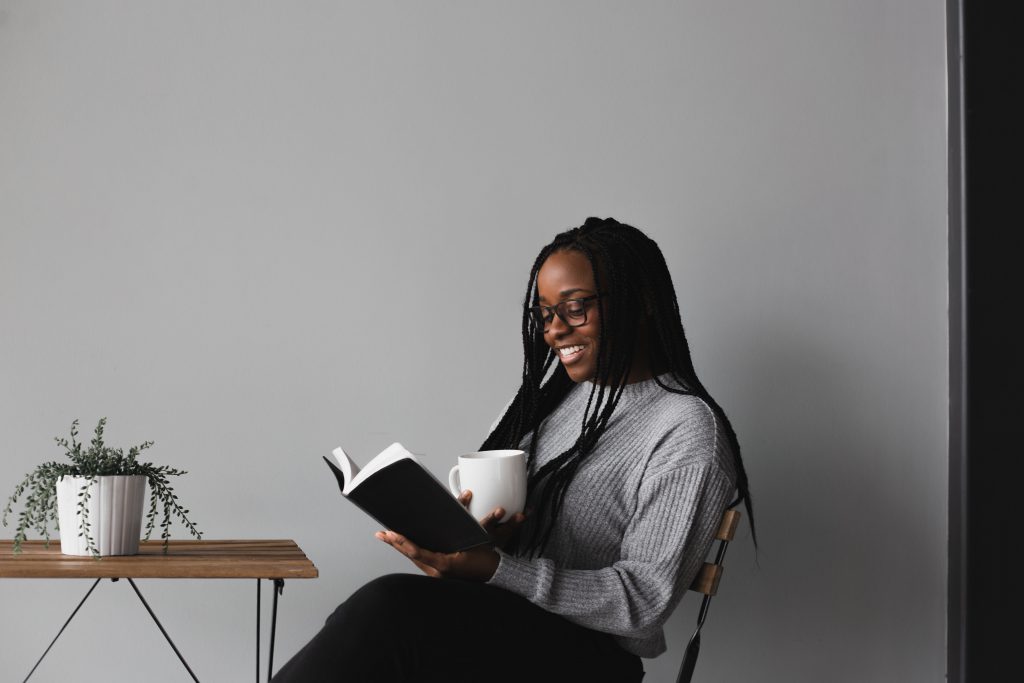 Introverts are reserved people, they are sometimes shy, and like to spend time on their own. Yet, in our fast-paced world, outgoing people who are more energetic and have a more vibrant social life and communication are often given more advantages. 
Introverts have to deal with many uncomfortable situations. But we want you to realize that introverts are not a minor part of society, and even more: being an introvert doesn't mean not being as successful as other people. Just look at these awesome personality traits of introverts:
Good listeners
Empaths
Creative
Self-disciplined
and many other wonderful traits
Despite the fact that extrovert strategies may not be so effective for introverts, introverts have many strengths they can rely on. And these books will help introverts communicate better and be more confident without sacrificing their inner peace. 
Books for introverts that help them understand their inner self better
We prepared a list of books that will help introverts understand themselves better and realize their strong points. Let's get started!  
If you are not really into buying paper books, you can use a transcription service to get any book you want on your mobile phone. Moreover, you can turn podcasts and videos into text using modern speech recognition technology.
1. Quiet: The Power of Introverts in a World That Can't Stop Talking, by Susan Cain
This book is considered an NYT best-selling one and this is definitely a must-read for those who are introverts or those who have to deal with introverts in everyday life. 
This book has lots of insights on making your life easier, showing examples of successful introverts. This book shows how they managed to turn their weaknesses into strengths and acheive their high goals. 
2. Quiet Power: The Secret Strengths of Introverted Kids written, Susan Cain
The book written by the same author will be of great assistance to parents of introverted children. This book was published after the book for adults and had the same level of success and recognition as the previous one. It helps parents, teachers, and other adults understand children better and offers valuable pieces of advice for that. 
The book has many examples and models of different situations children face in everyday life. Teachers should definitely read it, and to reuse the materials, you can go for expert text transcriptions by professional human transcribers. 
3. The Hidden Gifts of the Introverted Child: Helping Your Child Thrive in an Extroverted World, by Martin Olsen Laney
People who surround shy and quiet children are often concerned and worried about them. They are worried about their adaptation to society, and communication problems. 
Their children not having friends is bothering them. But their main problem is finding out whether their child has enough skills to become successful in life and live in harmony with the world. This book helps solve misunderstandings between introverted children and their parents. Very often, the kids feel overwhelmed by too many factors affecting them. 
Parents may take this as unhappiness, but it makes their kids more focused, organized, and willing to learn. 
The task of each caring and loving parent is to find the unique traits of their child and show how to use them in life. There is also a test to find out whether your child is an introvert or an extrovert. This book is a must-have to build harmonious relationships with their kids. 
4. Introvert Power: Why Your Inner Life Is Your Hidden Strength, by Laurie Helgoe
The modern world is more oriented toward extroverts. However, it doesn't mean that the path to success is closed for introverted people. It doesn't even mean that this road will be more challenging. 
This book says that introverts have their own source of power and shows the ways how to use their personality traits to benefit in life and society. 
This book will be handy for many coaches and if you want to use materials from it, you can make high-quality transcripts from the pieces from this book. You can use a professional transcription service to balance the price and quality of the content received. 
5. The Secret Lives of Introverts: Inside Our Hidden World, by Jenn Granneman and Adrianne Lee
The author of this book is an introvert. As an introverted person, he often faces misunderstanding, rejection, and ignorance. This book is written on the basis of scientific research, interviews, expert opinions, and the personal experience of the author. 
The book reveals what is happening inside the introvert's mind and reveals their way of thinking. From our point of view, this book is essential to find peace with your inner self and realize your strong and weak points. Here are just a few questions this book answers:
What is happening when introverts are silent?
What is needed from introverts and their partners to have harmony in a relationship?
How can introverted people become fulfilled in their careers?
Do introverted people actually have much to say, and how to find it out?
How can introverted people discover their prosperous inner worlds and become more creative and insightful?
How do introverts combine going to parties and staying at home all day long?
What should introverts do to stand for their needs and desires? 
6. The Happiness Project, by Gretchen Rubin
The author of this book decides to have a one-year experiment on becoming a truly happy person. He relies on the outcomes of the latest scientific researches, philosophy, and of course, his inner voice. This is a story of transformation and finding yourself in a noisy, fast-paced world, listening to your inner voice, your senses, and your emotions. 
One morning, Gretchen Rubin finds out that the time is going quickly, and he doesn't feel happy about his life. He writes about his adventures, testing different assumptions, and following the inner voice. The author also shares the experiences of other people and tries to follow popular myths and assumptions about happiness. 
7. Surrounded by Idiots: The Four Types of Human Behavior and How to Effectively Communicate with Each in Business (and in Life), by Thomas Erikson
Although this book touches not only on introverted people, there is much information about different communication strategies. The book provides an easy, yet effective method of dealing with four different types of personalities. It's also worth mentioning that this book has a huge success. 
There are over 1,5 million copies sold all over the world. The personality types are marked in different colors (red, blue, yellow, and green). For each type, there is a different communication strategy tailored to its needs. 
This book was written to help people understand themselves, build more effective communication, work on social skills, and manage conflicts and misunderstandings. There is also a part dedicated to body language signs, enhancing written communication skills, and pieces of advice on convincing other people. 
8. Networking for People Who Hate Networking: A Field Guide for Introverts, the Overwhelmed, and the Underconnected, by Devora Zack
This should definitely be a handbook for HR managers, project managers, executives, and all people who value communication. The book shows that being an introvert is okay for achieving high goals on your career path. 
Although it may seem that the doors are open to more outgoing people, this book breaks this myth. This book is not about following a communication style that doesn't align with your personality. 
It is rather about adjusting your strategies to the specifics of your personality. By finding harmony with your inner self, you can feel more relaxed. This book doesn't tell us how to make other people like us. It is rather about making ourselves stronger, no matter what others say. 
9. The Genius of Opposites: How Introverts and Extroverts Achieve Extraordinary Results Together, by Jennifer B. Kahnweiler
History is filled with examples of successful interactions between extroverted and introverted people. Such partnerships often result in outstanding products, fruitful cooperation, and even history-changing events. 
However, such relationships are not just happening by accident, they are the result of hard work from both sides. Above all, these efforts should be dedicated to building strong connections and finding a common ground. You need to pay much attention to solving problems and focusing on common goals. 
This book is a practical five-step guide that helps introverted and extroverted people understand each other's nature and make the most use of their relationship. 
10. Sorry I'm Late, I Didn't Want to Come: One Introvert's Year of Saying Yes, by Jessica Pan
What would happen if an introvert tries to pretend to be an extrovert for some time? This book is based on an experiment, in which the author uses different strategies to become more extroverted. 
She uses the help of various mentors, coaches, and other books. She tries to talk first to the strangers, perform on stage, and do other things they do not tend to in everyday life. This experience can teach different lessons and enhance the quality of your life. 
11. The Irresistible Introvert, by Michaela Chung
The Irresistible Introvert embodies the spirit of the introvert revolution and breaks down the myth that charisma is reserved for extroverts only. 
This mini manifesto shows introverts how to master the art of quiet magnetism in a noisy world—no gregariousness required! Within these pages, you'll discover how to shed the mask of extroversion and reveal a more compelling (and authentic) you. You'll also learn how to:
Master the inner game of intrigue
Manage your energy for optimal engagement
Create an emotional ecosystem for charisma
Establish introverted intimacy
Cultivate communication skills for quiet types