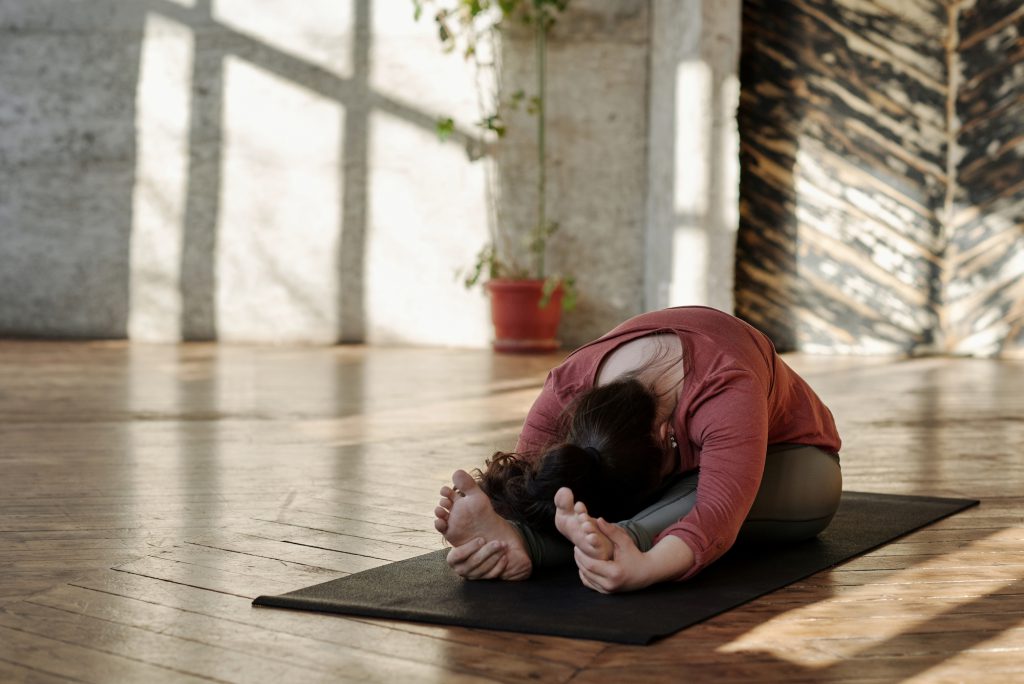 If you find yourself constantly feeling drained or tired after a social event, or you just prefer fewer social situations by default, then you may be an introvert. The good news is, you're not the only one, and you might actually know more introverts in your daily life than you would think. In fact, about 30-50% of the world's current population are introverts.
The bad news is, well — there's no bad news. There is a common misconception that introverts lack social skills or aren't able to properly function in what is considered "normal" situations, but the truth is, we're just selective about our social relationships.
As an introvert, there's no reason you can't do what you want, like pursuing new hobbies and interests, or making lifestyle changes to stay healthy and fit. We're living in a post-pandemic world, after all.
And yet, some aspects of a healthy life could be intimidating for most introverts — going to the crowded local gym, having to socialize with people at the gym, having to exercise in front of other people — it can all feel overwhelming.
We've previously written about the "miracle introvert diet" that involves getting a roommate (or two) to scare us away from going to the kitchen, but here's a little secret — there are introvert-friendly loopholes to exercise and get into shape. Today, we'll explore some ways you can achieve your body goals without draining your social battery:
Start with home workouts
There's no reason to scare yourself into going to the nearest gym if you're not ready for it, or if that's just not your cup of tea. So let's take the gym out of the equation. Why not exercise at home? That way, you don't have to leave the house, or worry about meeting a friend or coworker unexpectedly while you're fumbling with unfamiliar gym equipment.
You can schedule your workouts however you like, even in between work sessions (if you're working from home). And the best part? It could be completely free, depending on the kind of workouts you're interested in doing.
While some people use a set of weights for strength-building exercises at home, or buy a workout or yoga mat for more comfortable stretching exercises, you don't have to if you're just starting out. There are a lot of at-home workouts you can try and modify to fit your home furniture and daily schedule, and they make for a great stepping stone if you want to get fit without making pricey investments in equipment and accessories just yet. And the best part — you don't have to worry about exercising in front of a lot of people this way.
Treat errands as workouts
Did you know? Experts say your body can't tell the difference between bending over to pull out weed in the garden and bending down to pick up weights. In fact, some workouts are designed to mimic movement patterns that we already do in our daily lives. Think squatting, pushing, pulling, and twisting.
We've discussed home workouts as an effective alternative to going to the gym, but what if you're not living alone, or you have family coming over for the weekend? Using the principles discussed above, you can trick your mind (and body!) into thinking you're exercising by doing errands. Daily activities such as cleaning the house and walking the dog are activities that are physical, without the risk of getting injured by weights or extreme workout routines.
Try individualized weight loss programs
On top of exercises, getting fit and healthy also involves what you eat. Introverts may have an edge because we're not always excited about eating out with people, but staying home all the time can also lead to added pounds. As such, joining weight loss programs can be a great idea so you can stay on track for a healthy body. These are great because they are customized to fit your needs and your lifestyle — that means taking into account your preferences as an introvert.
Weight loss plans that offer mobile apps are especially convenient because you get the option of skipping in-person workshops or sessions for virtual ones. Working out with others can be a fun way to track your progress and keep each other accountable, but doing so digitally lets you set your own boundaries and pacing, without the pressure of actually meeting people if you're not up for it.