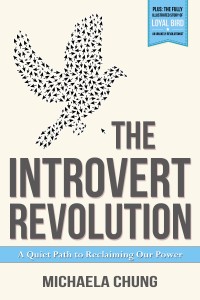 **FREE DOWNLOAD IS FINISHED**
The Introvert Revolution  is now available for purchase here.
Simply Subscribe
I'm happy to offer you a free copy of The Introvert Revolution: A Quiet Path to Reclaiming Our Power for FREE for the next 24 hours.  To receive your free download, enter your email in the subscribe form to the right.  Confirm your subscription and you will receive the link within one hour. If you are already a subscriber, you should have received an email including the link in your mailbox (2nd email).
If this ebook adds value to your life, please let others know about it.  After the 24 hour period is complete, The Introvert Revolution will be available for purchase here and through various other retailers for 5.99 USD.