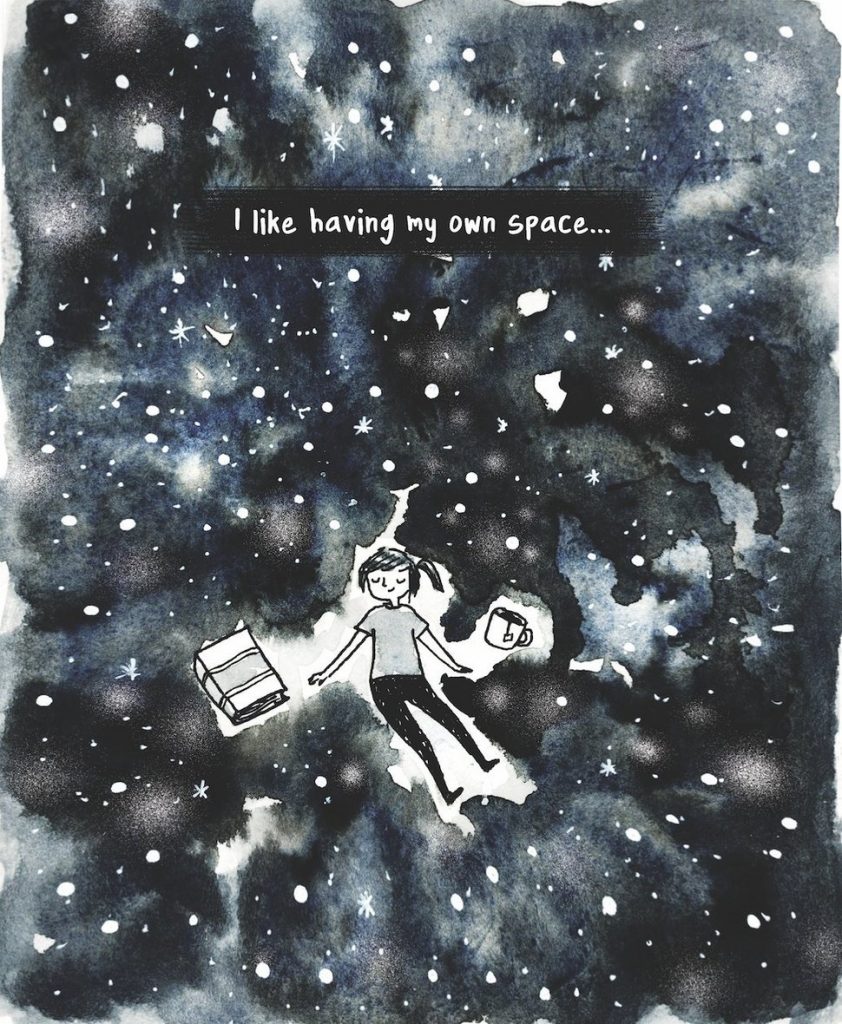 Aren't you sick of books and movies that depict extroverts as the heroes? These stories are as predictable as their characters. The popular guy gets the girl. The fun and flirty girl (played by Cameron Diaz) IS the girl.
Thankfully, there are some gems that tell the story from an introvert's perspective. They allow the audience to see the world from a quieter, more thoughtful perspective. It's so refreshing to be able to actually identify with the problems a hero faces.
You can relate to her struggle to fit in, her quirkiness, her love of the little things. You are inspired by how she finally learns to embrace who she is, and live life on her own innie terms.
The Story of a Quiet Girl in a Noisy World
This is exactly what the book Quiet Girl in a Noisy World by Debbie Tung offers readers. Through her comics, Tung tells her own personal story of the ups and downs of coming of age as an introvert.
What I love most about Quiet Girl in a Noisy World is that it's the perfect blend of humour, and heart. You get to step inside Tung's world, as she takes you on a journey from her last year in college to the present.
Along the way, she shares the struggles of navigating social and dating situations as an introvert. You see her go to college parties, sit through (really, itch through) pointless group study sessions, and fall in love.
Later in Quiet Girl in a Noisy World you see her getting married and entering the workplace and all the woes it presents for introverts. She also shares plenty of awkward social moments that every introvert will relate to.Every comic is coloured with a touch of humour and self-compassion.
My favorite part was seeing the love story between Tung and her now-husband unfold in oh-so relatable images like the ones below.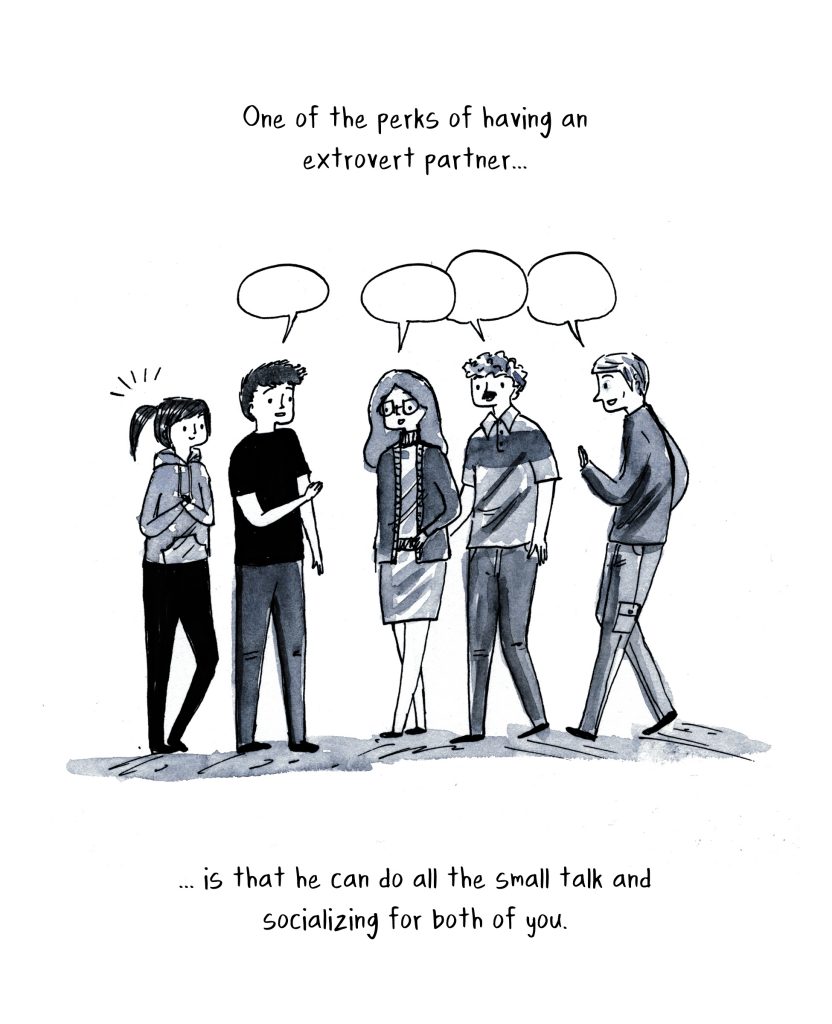 Quiet Girl in a Noisy World is truly a book for introverts of all ages. It's perfect for dipping into over the holidays, or binging on at the end of a long day at work.
Happy reading my loves!
xo,