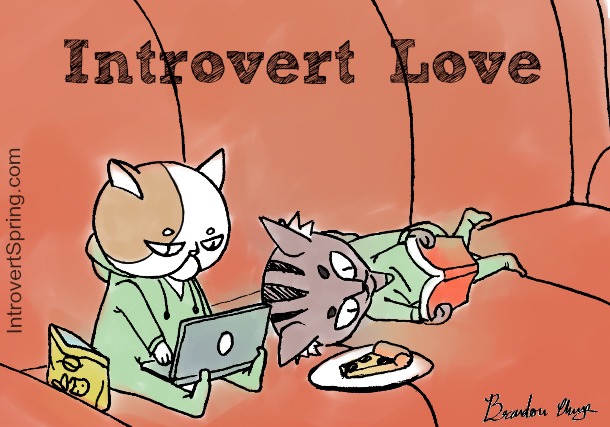 We introverts might be complicated souls, but our needs are simple, especially when it comes to love:
We need your loyalty. Will you stick by us, keep our secrets, and cherish our friendship? If so, we will be fiercely loyal to you in return.
We need your patience. Will you let us open slowly, and relish the slow bloom of our love? If so, we will let you into our secret world.
We need your understanding. Will you notice the little things that we do and say that others miss? If so, we will forgive all your flaws.
We need your honesty. Will you drop the facade and tell the truth about who you are and what you want? If so, we will make you our moon.
***
The above is an excerpt from my new book The Year of The Introvert: A Journal of Daily Inspiration for the Inwardly Inclined (now available for pre-order).
Xo,

P.S. Today's cartoon was done by my nephew, Brandon Chung. 🙂