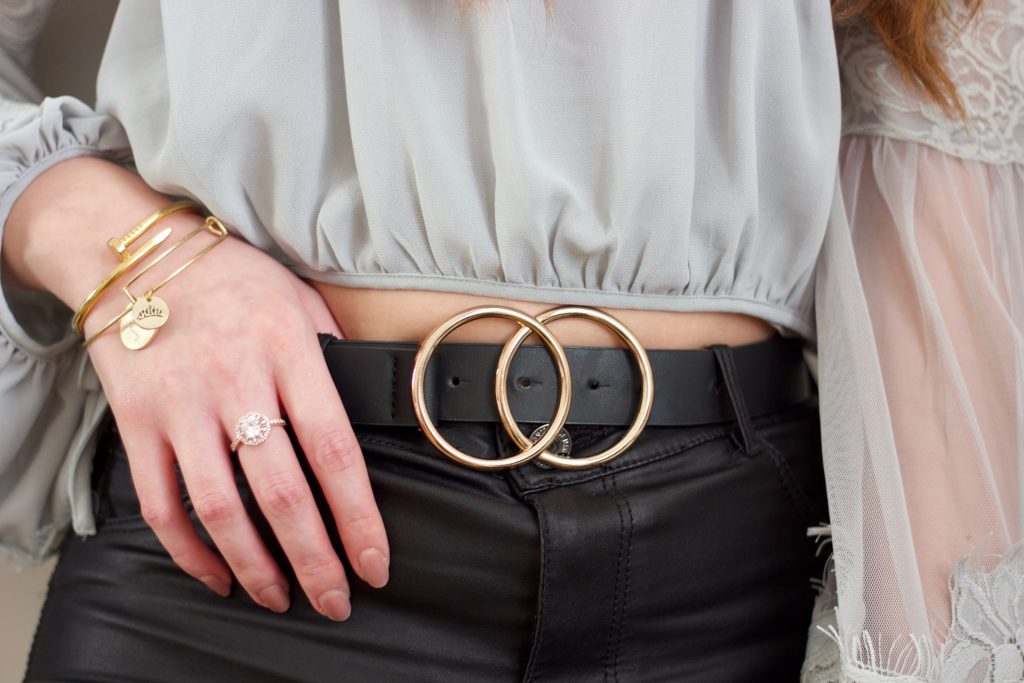 It's pretty well known that introverts tend to be quet. But that doesn't mean that we don't genuinely want to express ourselves. Sometimes, the best way to say who we are on the inside is with what we wear on the outside. Accessories like jewelry, watches and earrings are a subtle way to shine as introverts.
While large and chunky statement jewelry may be fun to wear, many introverts prefer to maintain more of a minimalist style. This doesn't mean that introverts don't appreciate a bit of bling, but it can be a challenge to find just the right pieces that can be worn for any occasion, while still expressing our unique style.
The key to minimalist jewelry is to keep it simple. After all, if you don't have a loud personality you probably don't want loud, busy jewelry. 
A chic and classic look suits introverts who want to convey a sense of timeless elegance.
If that sounds like you then you may want to stay with gold and jewel tones. For a more modern turn on the classic jeweled look, you can switch to silvers and titanium. 
For thoughtful introverts, the meaning behind the jewelry is often important.  You can bring more meaning to your minimalist jewelry choices by selecting items that are high quality and important to you, like the interesting diamond symbolism which means love. Birthstones and healing crystals are also meaningful choices.
For those who are looking for a unique and meaningful gift, consider a gemstone that is not as well known. Petrified Wood, for example, is a type of fossilized wood that has been turned to stone through a process of mineralization. The Petrified Wood crystal meaning is closely entwined with the element of earth, making it an ideal gift for someone who is grounded and in touch with nature. Lapis lazuli is another gemstone that is often overlooked but holds great meaning. This deep blue stone has been prized since ancient times for its beauty and symbolism. Whether you are looking for a gift for a friend or loved one, consider choosing a less well-known gemstone that holds great meaning.
As an introvert myself, I know that the very thought of shopping can be overwhelming for you. With so many choices, you might not know where to begin.
To help take away the guesswork, let's take a look at a few minimalist jewelry pieces you should have in your collection.
Bracelet
The shine of gold will always be a classic look. If you are looking for something simple that you can wear everyday, you can choose a gold chain or solid bangle. The thickness and decoration of your bracelet will depend on your own tastes. Minimalist bracelets often have no adoration with the smallest stone, pearl, or chain width.
Rings
Your fingers are a great place to show off your minimalist style. Simple bands in a variety of finishes and materials are a simple and elegant way to express your style. Shashi makes some simplistic yet beautiful rings for women and men at affordable prices. Your minimalistic rings should be creative and elegant without being too showy, so it's best to avoid large jewels.
Necklaces
The classic everyday necklace is often a gold chain. Whether you prefer silver to gold, you can maintain your minimalist style with a simple necklace choice. A timeless necklace choice includes a moderate chain with an amulet or locket. This allows you to express your style without being too obtrusive.
Watches
A simple thin gold watch can help you express your chic taste and need for minimalism. Keep your watch faces simple with metal or leather bands. Watch faces without numbers are a beautiful addition to any minimalist jewelry collection.
Earrings
Introverts don't usually like to be the center of attention. For this reason, bright and chunky earrings that draw a lot of attention may not be your go-to. One of the simplest jewelry choices is the timeless diamond stud. You can get a lovely set of ¼ Carat diamond earrings for an affordable price. 
Diamonds will never go out of style. For those that are looking for less flashy earrings, a simple gold hoop of medium size will always be fashionable. Wearing earrings in multiple piercings in your ears can be overwhelming unless you keep your choices to smaller hoops or studs. 
You don't have to be a fashion icon to enjoy wearing classy jewelry. Keeping it simple and catering to a minimalist style means that you should choose pieces that reflect your quietly beautiful nature. Try some of these ideas to help you pick out the right minimalist pieces for your jewelry collection.