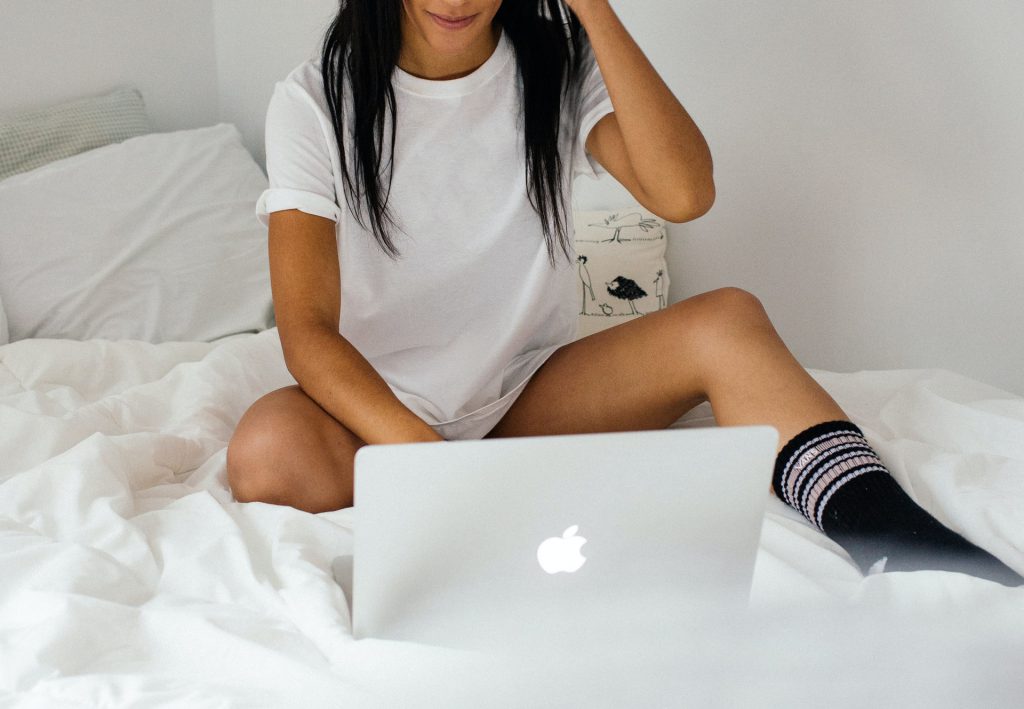 Introverts have so many strong suits, according to Psychology Today, including their self-awareness and  capacity to amuse themselves while they're alone. But introverts who play the online dating game may need a few tips to boost the odds of success. 
40% of USA residents have tried online dating; in Canada, 36% of residents have tried it. Forbes reports that 50% of the population are introverts. 
That means that  plenty of introverts are using online dating platforms to  try to find perfect matches. If you're an introvert and you want to try online dating, or improve your success rate if you're already on online dating platforms, be sure to put these helpful tips into action. 
Trust your intuition
You're an introvert and you know yourself well: introverts have high levels of self-awareness. With this in mind,  you should trust your intuition when you're dating online. Listening to your gut is essential. 
If you get a bad feeling about someone that you're connecting with, don't second-guess your intuition – instead, respect it by politely declining to connect with any person who gives you the proverbial 'bad feeling'. Sure, there are great people out there, who find their ideal partners via online dating. 
Plenty of people have tied the knot after meeting on online dating platforms. However, there are also bad apples who are best avoided. If you've heard of  deceptive acts like catfishing, where people pose as others online, you're already familiar with this.
Keep private information private
A good rule of thumb is to  avoid giving out private information to people that you don't know well. As an introvert, you're probably already guarded in terms of what you reveal to those you don't know well. Don't change your approach with online dating. 
Stay guarded… there are plenty of things you can chat about without revealing private information that shady characters may want for the wrong reasons. Move slowly when it comes to revealing personal information to people you don't trust. A good person won't press you to reveal things that you're not ready to share.
A safer dating experience often starts with choosing the right dating app or platform. Research and opt for well-known, reputable platforms that prioritize user safety and privacy. Read reviews and seek recommendations from friends who've had positive experiences. By searching for phrases like "Is Ashley Madison a scam?" or "Bumble privacy policy", you can find information about the site's security system and make an informed choice. 
Take your time before going on a real date
Due to the coronavirus pandemic, this shouldn't be hard, unfortunately. But eventually, life will return to normal – or close to normal. The thing is, introverts often dread social encounters. They want to connect with others but tend to feel stressed about heading out on the town for dates or other social interactions. 
Many introverts feel exhausted after social events, rather than rejuvenated, as extroverts do. To avoid bad experiences that put you off online dating, choose your real-life dates with care after really getting to know someone. Boost your comfort level with a person online before meeting somewhere. When you do meet, make sure it's in a public place with plenty of people around because that's safer.
As an introvert, you have so much to give. You're probably a very sensitive and caring person. You may be very creative and have a lot of depth. You can show your charm, wit and emotional intelligence online. 
The online platform can actually be a great way for you to showcase the positive elements of your personality. However, you should listen to your gut, keeping private information to yourself, and taking plenty of time before making the transition from online chat to real-life dating.