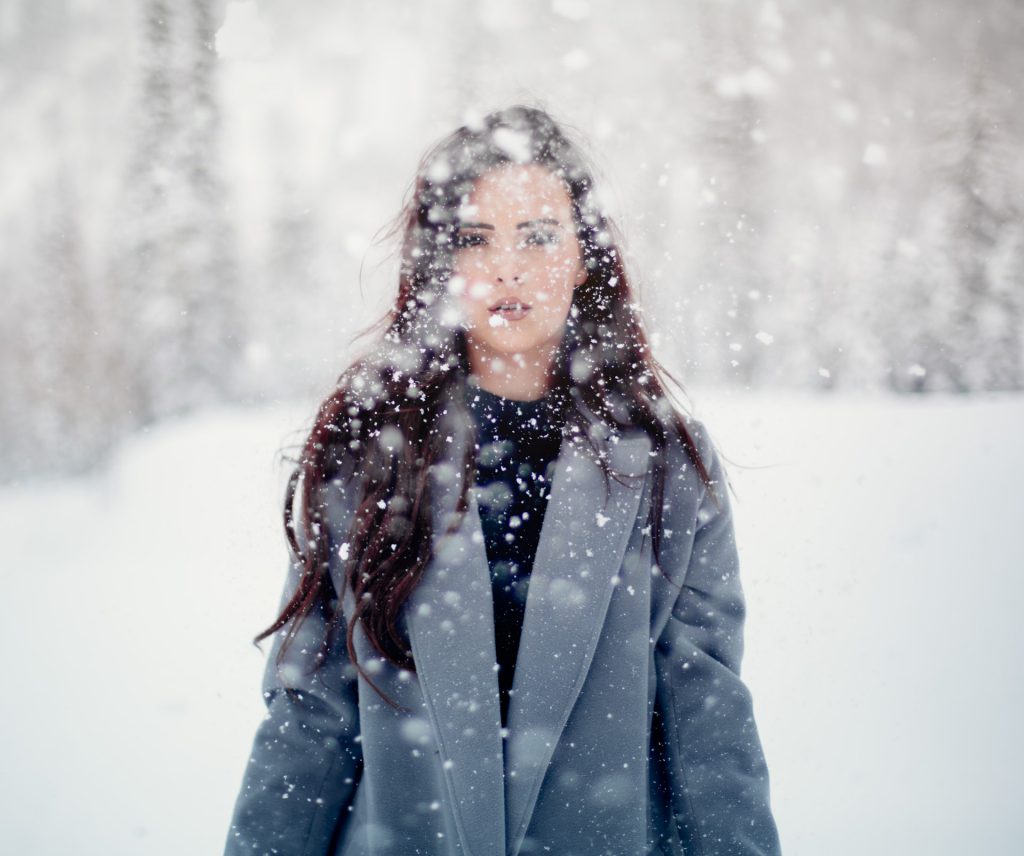 Winter and I have a complicated relationship. As an introvert, there are things that I can appreciate about winter: cozy solitude, a slower pace, social hibernation.  That doesn't mean I love everything about winter.
Here in Ottawa, Canada where I live the temperatures drop way below freezing. While frosted eyelashes and white clouds of breath might sound romantic, the cold weather can be a real pain in the butt (and the fingers and toes). Also, the long dark days can lead to the winter blues.
And yet, there are so many reasons to try to make peace with winter. Or better yet, actually enjoy it. For one, there's really no escaping mother nature's harshest season, especially this year with all the travel restrictions.
Also, life's too short to spend eight months of the year feeling more bitter than the weather.  That's why, for the past couple of years, I've been on a mission to find ways to enjoy winter.  Of course, it hasn't been easy.
Dumb advice for people who hate winter
When I first started asking friends for advice on how to  be happy during the winter, I kept hearing generic advice, like, "try a winter sport".
These people didn't seem to understand that what I hate most about winter is the cold. I don't think strapping blades to my feet and turning myself into a mobile popsicle will solve things.
Given a choice between staying in a blanket cocoon on my couch and spending an hour in the bitter cold, and you can guess what I'll choose.
Some friends said I should join an indoor volleyball league to get through the winter. This was a step up from being told to take up snowshoeing, but still not my thing.
So, I was left to wonder if I would ever find a suitable way to enjoy winter, even though I am not a winter person and I HATE the cold.
Luckily, I found some effective tricks that don't include annoying advice like "have a sledding party" (puh-LEASE!). 
6 Ways to Enjoy Winter If You're Not a Winter Person
1. Turn your home into a hygge haven
Hygge is the Danish concept of warm coziness during the winter months. By creating a warm and pleasurable atmosphere in your home, you can actually enjoy winter.
Think faux fur pillows, throws, and rugs. The hygge home also glows with lots of candles, and warm lighting. If you don't have a fireplace, use woodwick candles, so you can hear that comforting crackle.
Once your home is a hygge haven, get cozy and enjoy a hot drink alone or with your favorite people.
2. Amp up your creativity
Winter is a great time to focus on creative hobbies, such as painting, crafts, sewing, writing, and photography.
For example, I've been working on a little salsa dance routine with a partner, as well as getting creative with my podcast.
Remember to focus on the joy of creating, rather than the final product. You can also make it an (introvert friendly) social activity, by inviting a friend or two over for a paint or craft night.
I enjoy collaborating with other creatives on sketches and other comedy pieces. Even if you're social distancing, there are lots of ways to collaborate over zoom.
3. Get cooking
If you're like me, you may be in a city that is enduring its second wave of the pandemic. On the bright side, that also means a second wave of creative cooking and baking.
After all, what's more comforting in the winter than a home filled with the tantalizing aroma of simmering soup, or warm apple pie.
I've already started binge watching holiday cooking shows to get inspiration. Part of the pleasure is in the planning, after all!
4. Get physical
No one understands more than I do the struggle to exercise during the cold winter months.  It's so much easier to be motivated to get your sweat on in warm weather, especially if you like jogging and biking outside.
And yet, getting your blood pumping and those endorphins flowing can really lift your mood (and your booty) during the darkest days of winter.
Here in Ottawa, gyms are closed due to Covid-19, so many people have had to get creative with their exercise regimes.  As I mentioned, I've been working on a dance routine. That combined with yoga has been keeping me mentally and physically strong.
I know many others who are doing zoom fitness classes of every kind: Zumba, gymnastics, HIIT, weight lifting.  The key is to make it a priority and find the thing that's most achievable and fun for YOU.
5. Have a weekly friend date
Winter tends to be the time when people go into hibernation, shunning social plans in favor of Netflix. Introverts, especially, can fall into the trap of social isolation during the winter.
Having a weekly friend date or hobby group to count on can prevent loneliness.  Whether it's via zoom or in person, getting together for a book club, Dungeons & Dragons session, games night, or writing group provides something fun to look forward to.  Best of all, it requires zero to little exposure to the icy cold.
6. Enjoy the outdoors in short spurts
If you're anything like me, you might struggle to motivate yourself to go outside in the winter, especially for longer excursions. The solution?
Trick yourself into going outside with short and sweet outings that even the biggest winter wuss (I'm raising my hand) can endure.
Knowing there is a reward at the end helps, too. So, take a 15-minute walk to your favorite cafe and grab a fancy coffee.
Or bring your own travel mug filled with your favorite hot drink on a light jaunt around a nearby park.
I hope you liked these tips on how to enjoy winter! Feel free to share your favorite ways to get through the winter in the comments below.
Also, if you're new here, be sure to check out my book The Irresistible Introvert, and grab my free Introvert Connection Guide.
Love,