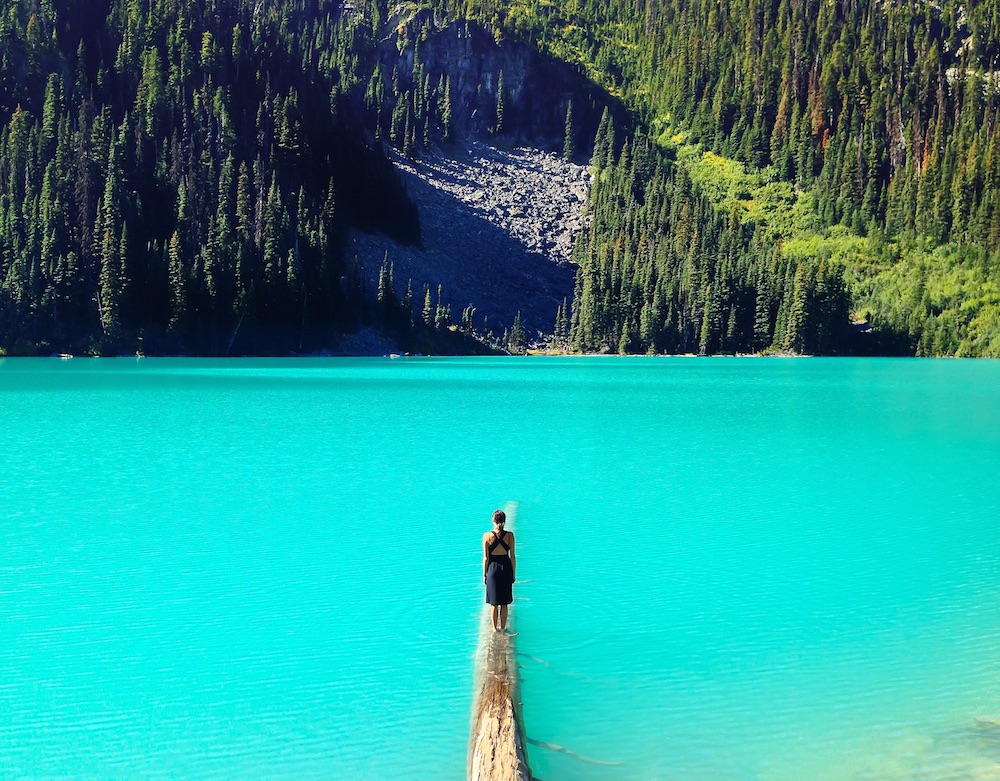 Are you as sick as I am of reading travel advice written by and for extroverts? If so, I've got the goods for you today. I've put together an introvert travel guide that will show you how to add more wonder to your wanderlust, without getting overwhelmed. Because here's the thing.
Introverts are known for staying home. While extroverts seek constant stimulation and excitement, we seek solitude and peace. But this is only part of the picture. Introverts, too, can catch the travel bug. It's just that we like to do it on our own terms.
While it's true that travel can be exhausting for introverts, it doesn't have to be. I should know. Over the years, I've travelled across continents in the name of art, adventure, escape, and plain old curiosity.
Just to give you some context regarding the range of travel experiences I've had, here's a quick summary of just a few of my overseas escapades.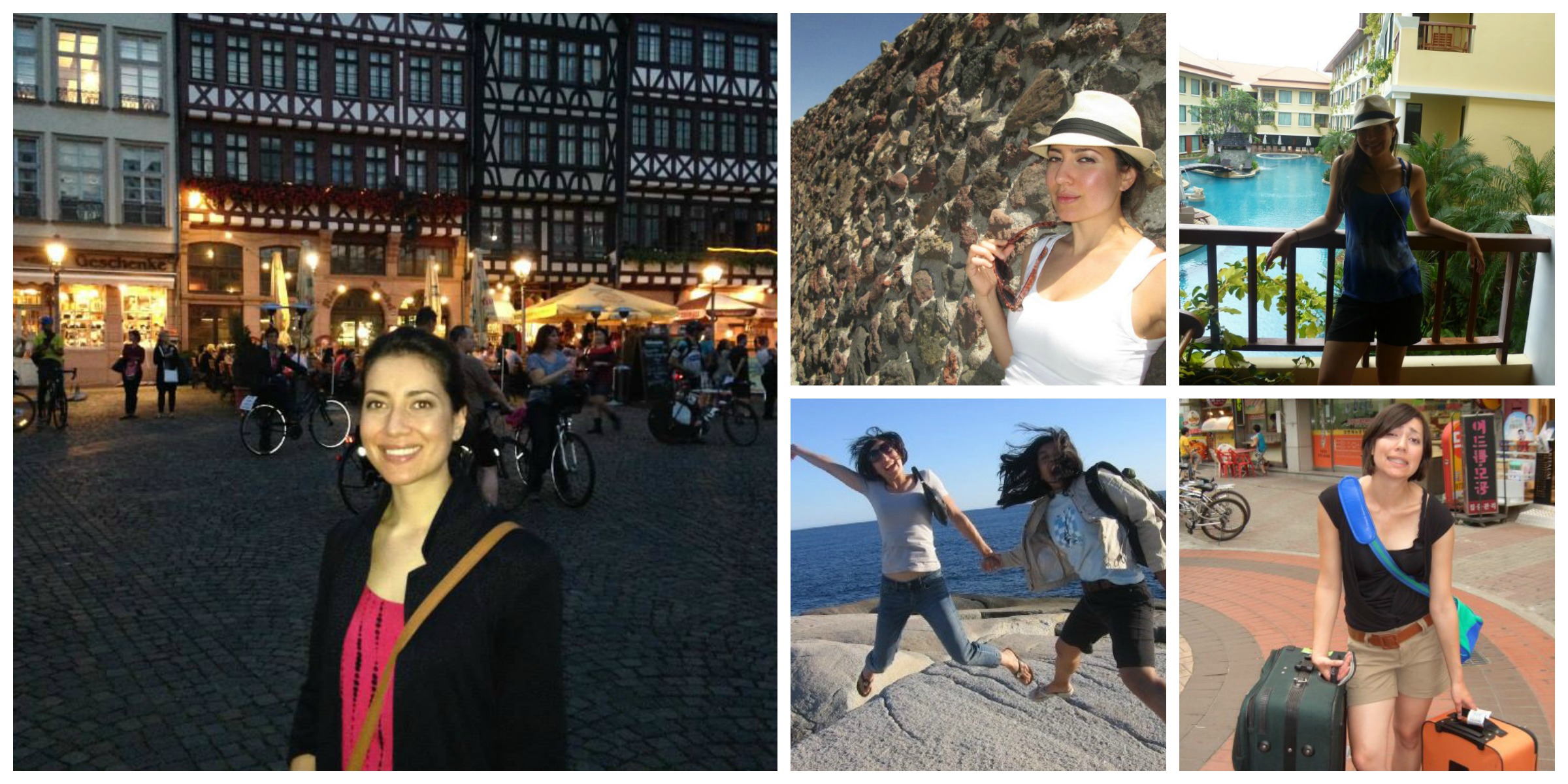 I've travelled solo through Latin America, New Zealand, Australia, and Thailand. Those of you who know me know that at the end of 2012, I quit my job, sold everything that wouldn't fit in a suitcase, and set off on a cross-continental odyssey to find purpose and meaning. I have to be honest, this kind of hardcore solo travel is not for everyone, even if you're an introvert. But I'll tell you how you can make it work a bit later.
I've travelled to Puerto Rico, New York, and Portland with a salsa dance troupe. We went to compete, perform, and take workshops at big dance events called "salsa congresses". With all the loud music, crowded dance floors, and constant peopling, this type of travel was pretty much a recipe for overstimulation. But somehow it didn't utterly destroy me. Sure, it was exhausting, but also energizing. You'll see why when I explain the key elements of an introvert vacation later in this guide.
I've done the all-inclusive thing multiple times. You know the drill — white sand beaches, meals and drinks included, day tours, and night shows. The most memorable trip of all was my grad trip to the Dominican Republic. I'll explain why it was so memorable and introvert friendly later.
I've done a month-long cultural exchange in South Korea. Alongside about 100 other foreign and Korean students, I attended daily lectures, field trips, awards nights and talent shows. Even though this should have been an introvert's nightmare, it was actually one of the most positive and fulfilling experiences of my life. There are some very specific reasons for this, which you can apply to your own travels. More on this later.
I've stayed in a wide array of accommodations all over the world. From all-inclusives, to hostels, to couchsurfing, to Airbnbs, to friend's homes — I've stayed in nearly every type of travel accommodation you can think of. In this introvert travel guide, I'll give you the honest lowdown on how to make any kind of travel accommodation work for you as an introvert.
I did one of those spring break group trips to Daytona Beach. My longtime friend Moe and I got on a bus with about 25 rowdy, beer-guzzling college students, and got dropped off 22 hours later in a cheap motel in the heart of Tackyville Florida. This was definitely the least introvert friendly travel experience of them all.
This introvert travel guide is designed to show you exactly how to avoid nightmarish vacations like the one I had in Daytona, and have the kind of travel experience you've always dreamed of. Which brings me to my next point …
What kind of travel experience best suits an introvert?
"I am not the same, having seen the moon shine on the other side of the world." – Mary Anne Radmacher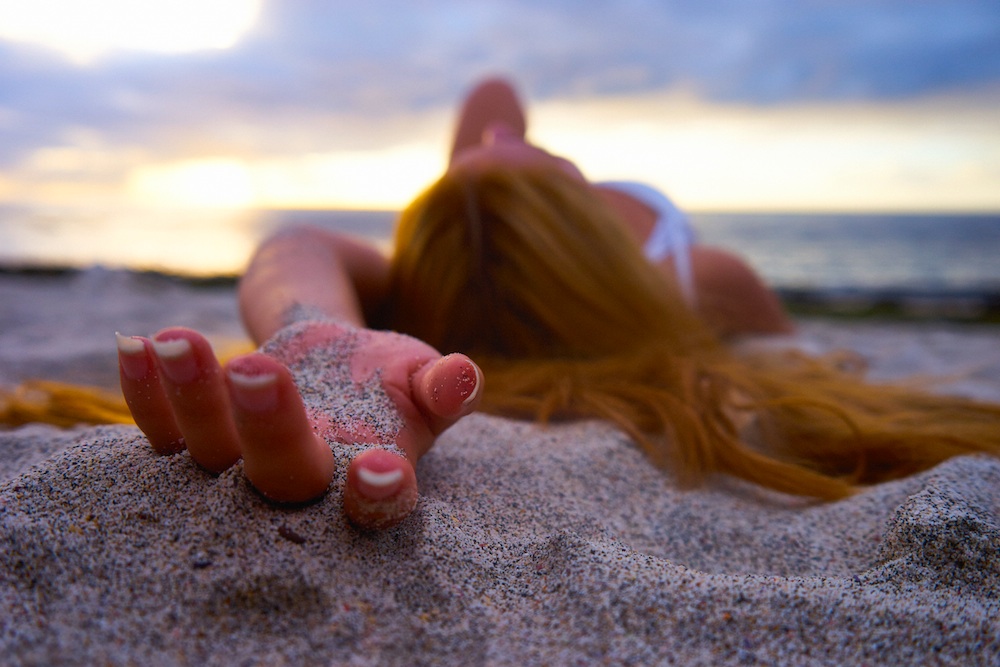 As I did the research for this introvert travel guide, I found plenty of articles outlining the best travel destinations for introverts. To be fair, I agreed with a lot of the picks. Being a flâneur in France sounds awesome. As does strolling the tranquil beaches of the British Virgin Islands.
This article lists Tulum, Mexico as one of the best travel destinations for introverts, and I am so happy they did, admittedly for very selfish reasons.
You see, I happen to have gone on an introvert retreat in Tulum in April 2017, you can read about my experience here.
This year, the same organizer will be leading an introvert retreat in Sacred Valley, Peru. It's ideal for thoughtful travellers who are interested in cultural explorations, as well as outdoor adventures, like an excursion to Machu Picchu. But there's one caveat.
We have our own individual preferences
It's important to remember that introverts have our own preferences when it comes to travel. Not everyone wants to spend their entire holiday reading a book by the beach. Many introverts do want to see sights, and explore. They might even want to make friends along the way.
Luckily, the upcoming introvert/HSP retreat Peru doesn't pigeonhole introverts as hermits who just want to sit quietly and observe as they travel. Because guess what.
Some of us introverts want to connect with like-minded people when we're on vacation. It's just that we want to be able to say so-long to those people when our energy tanks run dry. We want the peaceful morning meditation, and the gentle, reflective activities. But we might also want to swim with the turtles, dammit! It's like this:
Introverts want an adventure with a slice of solitude
We introverts want our vacation adventure with a slice of solitude. As Jason Brashares, co-creator of InnerConnected Retreats puts it, many introverts are "peaceful adventurers", who want to have unique travel experiences, but on their own terms.
The introvert retreat is filling up VERY fast. If you're interested in going on an Introvert/HSP retreat in Peru, the next steps are:
1) Visit the Peru retreat page and read it carefully to know if it's right for you.
2) If it's a 'yes', click the blue "Book Now" button to reserve your spot or email info@melissanoelrenzi.com to ask questions. Melissa anticipates all the available spots being filled by the end of this month, so it's best to make a decision as soon as possible.
3) Pay your deposit to reserve your spot, and start planning your once-in-a-lifetime innie adventure!
Now, we already know that introverts need to travel on their own terms. But that still begs the question, what exactly are those terms? Allow me to explain.
The Introvert Travel Guide: How To Explore On Your Own Terms
"Travel can be one of the most rewarding forms of introspection." — Lawrence Durrell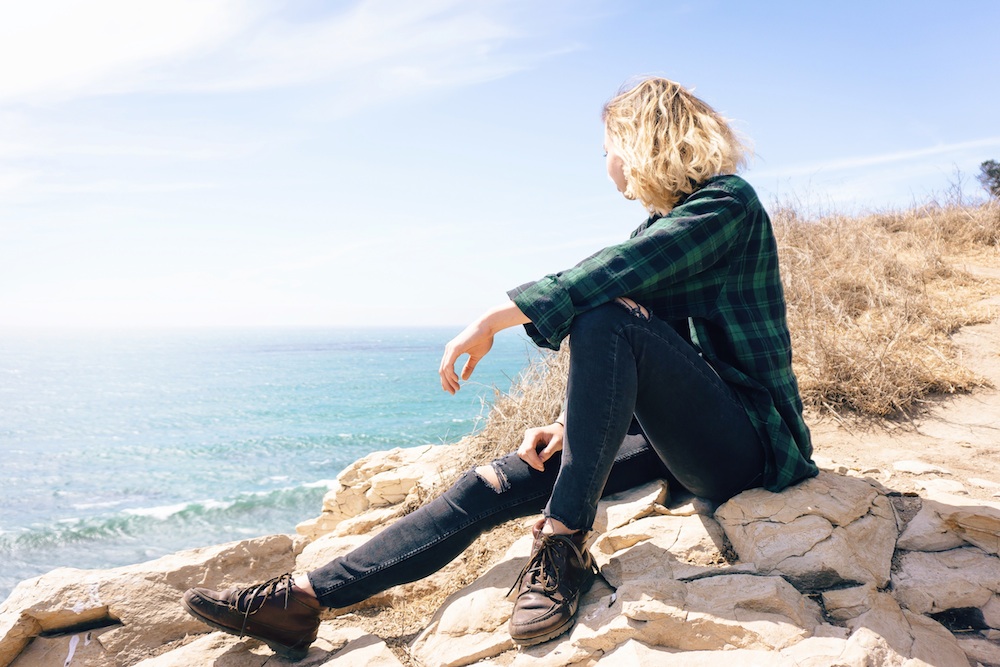 Are you ready to read my honest, and insanely detailed introvert travel guide? I have to warn you, this is not your typical introvert travel guide. I'm not going to underestimate you, and assume you can't handle a little adventure and ingenuity.
You may be introverted, but you can still be curious, brave, and adventurous. You just need some guidance on how to satisfy your wanderlust without getting overwhelmed and burnt out. I'm going to show you how.
Here we go!
(You can access a downloadable version of this travel guide here, no optin required.)
Choose the right accommodations
"You don't have to be rich to travel well." – Eugene Fodor
Introverts need to have a quiet place to recharge when we travel. We want to be able to shut the door, and not have to worry about strangers walking in. This is why hostels, and couchsurfing can be hell for introverts. But here's the thing.
You might be on a tight budget, and can't afford to stay at a hotel. I've been there. I've done a lot of couchsurfing during my travels, especially in Latin America. I also stayed at a handful of hostels. And it was NOT ideal. But there are a few ways to make it bearable. Let's start with couchsurfing.
Is couchsurfing a good option for introverts?
Couchsurfing.org helps pair travellers with hosts, who are willing to open their home to the right people. The great thing about couchsurfing.org is that you can read the profile and reviews of potential hosts, and discover a lot about them and their home before you send a request to stay with them.
I personally rarely ever stayed on an actual coach during my travels. Instead, most of my hosts put me up in a spare bedroom. In some cities this simply isn't an option. In places like New York or Vancouver, for example, hosts don't tend to have that kind of extra space. I do not recommend couchsurfing as an introvert if you can't have at least a sliver of your own space.
Staying with a friend in a foreign country
Staying with a friend who lives in your destination of choice is a whole different story. Staying with someone you know is obviously a lot less stressful and exhausting than maneuvering a stranger's space.
I've stayed with friends in Thailand, France, and Australia, and I definitely preferred that to couchsurfing. Sometimes, it's worthwhile to plan your travel destinations around where your friends live. It's like the old saying goes, "It's not where you go, but who you go with".
Whether you couchsurf or stay with a friend, etiquette is extremely important. Every host has different rules (both spoken and unspoken), so tread carefully, and be sure to bring a small gift to start off on the right foot.
A little token from your hometown will work nicely. And you can rarely go wrong with a bottle of wine. Cooking for your hosts will also give you big time brownie points. And, of course, being clean and respectful is essential.
Hostels
Okay, here's the lowdown. Hostels can be a real nightmare for introverts, but I wanted to include them in this introvert travel guide because there are exceptions. I once stayed in a hostel in Panama that was about as introvert friendly as group lodging can get. For some reason, the hostel attracted more mature travellers, who tiptoed into bed around 10 pm, and mostly kept to themselves.
I also stayed in a very clean, lovely, and friendly hostel called Hostel Mundo Joven Catedral in the historic district of Mexico City. Although, it wasn't as peaceful as the hostel in Panama, most guests were cultured and respectful.
I do not recommend staying at a hostel for more than two or three nights as an introvert. There are always exceptions, but for the most part, the lack of privacy becomes too exhausting. I use hostels as a way to mix things up and meet people for a couple of days before retreating into more peaceful surroundings.
Airbnbs
Airbnbs are a great option for introverts on a budget. Some hosts rent out individual bedrooms, while others rent out their entire house, or apartment. If you can swing it, having the whole place to yourself is always ideal for introverts. That way, you don't have to worry about exchanging pleasantries with the host when you pass through common areas. And there's another unique advantage to Airbnbs.
If you have access to a kitchen, you can save precious energy by eating in. I don't know about you, but I find hunting down three meals a day while on vacation exhausting! It becomes a chore, instead of a pleasure. I prefer to eat one or two meals at the place where I'm staying, and then enjoy a nice dinner out.
As a highly sensitive introvert, who is easily overwhelmed, I always try to choose accommodations that are located in a central, but quiet area. I like to be able to walk to grocery stores, markets, restaurants, spas and attractions. For example, last month, I went on a wee solo retreat in Tofino, British Columbia. I chose this adorable little Airbnb suite for its location and privacy. I loved not having to waste energy and money on transportation. If you haven't used Airbnb before, go here to get $45 off your first trip. 🙂
All-inclusives
Generally speaking, most all-inclusive resorts are introvert friendly. All-inclusives fit many of the criteria for an ideal introvert vacation (minimal energy drain, private rooms, opportunities for relaxation). Some innies will love them, but others will find them boring as hell. If you've never been to an all-inclusive resort before, it's definitely worth a try to see if it is right for you.
Keep in mind that there seems to be a resort for everyone nowadays, with some places catering to couples, others families, others singles, and others the young party crowd. I recommend reading reviews to make sure that it is the right type of resort to suit your needs.
Go on an introvert friendly retreat or tour

There is a right way and a wrong way to do a group excursion as an introvert. I may not represent everyone, but I personally feel like jam-packed Contiki tours are definitely the WRONG way.
The same goes for tours that attract the party-party spring break crowd. I don't know about you, but the last thing this innie wants on a vacation is to be caught in the middle of a Girls Gone Wild episode. No thank you! There's a better way.
Not all retreats are created equally. Some retreats are packed with group activities and excursions, leaving little room to wander and ponder on your own. If you're looking to find a retreat that will suit your introverted needs, I recommend keeping an eye out for the following elements:
Look for empty spaces in the daily schedule, rather than retreats that fill every moment with activities.
Make sure that you have the option to dine on your own, instead of being forced to eat every meal with the group.
Consider retreats that offer yoga and meditation — the zen vibe will be rejuvenating, as opposed to overwhelming.
Look for a smaller group size that will allow for more meaningful connections.
If you do choose a larger retreat, make sure there are opportunities to pair off, or spend time alone.
Choosing an introvert friendly retreat can mean the difference between coming home refreshed, versus returning exhausted, cranky, and discouraged. Thankfully, the innie retreat in Peru, which I'm doing in March 2018, includes all of the above elements. So, I don't have to worry about needing a holiday to recover from my holiday.
Take a walking tour
Walking tours are a great option for introverts because they are typically more flexible than bus tours. It's easy to wander off on your own for a while on a walking tour. On a bus excursion — not so much. Plus, walking tours are usually low-cost or free, so you don't have to worry about wasting a ton of money on an activity you're not sure you'll love.
Choose shorter, more flexible tours
The problem with daylong tours is that they leave little room to sneak off on your own and recharge. You're constantly on the move, as a guide narrates the whole experience. I don't know about you, but I'd rather do my exploring in a more peaceful, flexible atmosphere.
Shorter tours allow you to have the best of both worlds. You can hop on a trolly for half an hour, see the main attractions downtown, and then go off on your own to discover hidden treasures that tour guides never mention. Again, shorter tours are also less expensive, so you can save your cash, and your sanity, as you explore on your own terms.
Avoid this BIG mistake
Remember how I mentioned that I went on a spring break trip to Daytona Beach? I think you should know that going on that trip was a big mistake, but not for the reasons that you might think.
You see, it wasn't the fact that it was a spring break trip, or even that there were 25 other attendees, that made it so horrible. It was the fact that those other attendees (aside from my friend, Moe) were the WRONG travel companions for me.
They wanted to smoke and drink themselves into oblivion. I wanted to relax, frolic on the beach, do a little dancing, and maybe have one or two umbrella decorated cocktails before calling it a night. If there's anything I learned from my Daytona experience, it's this:
Choose the right travel companions
"The more I traveled the more I realized that fear makes strangers of people who should be friends." – Shirley MacLaine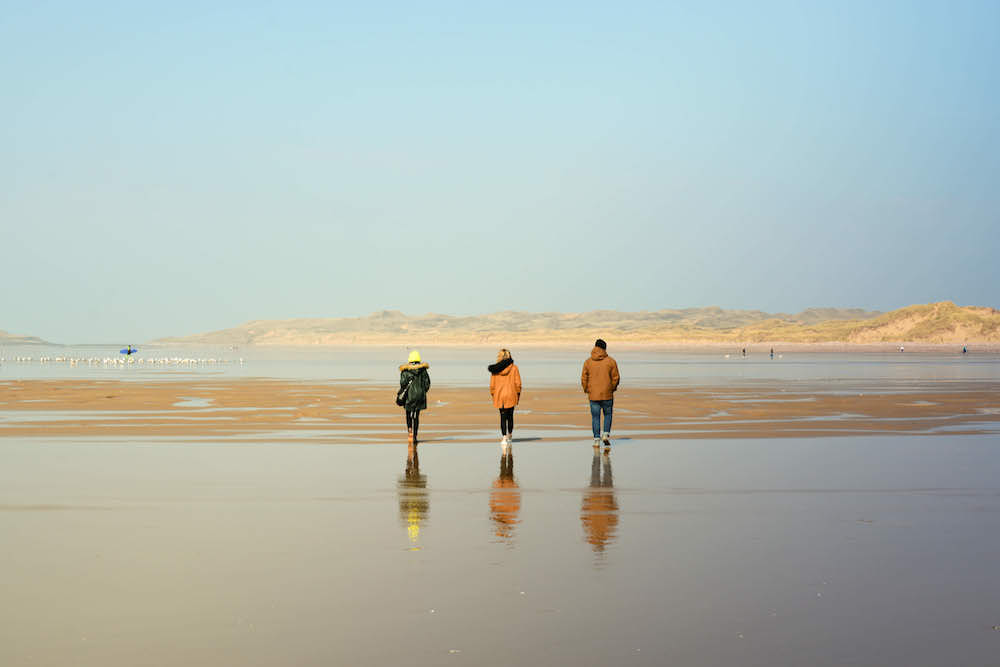 It's always easier to travel with like-minded people. That's why I enjoyed my grad trip to Dominican, but hated my tacky trip to Daytona. The grad trip was organized by one of my best friends, and attended by a small group of nice (and, admittedly, a little nerdy) kids, who weren't interested in hardcore partying.
The same goes for my trip to South Korea. Even though I was surrounded by people most of the time, it wasn't draining because they were my kind of people. They were quirky, accepting, humble, and kind. I felt more at home with that group of peeps than I have nearly anywhere else.
This is also why I know I made the right choice in signing up for the introvert retreat in Peru. The organizers and fellow attendees are peaceful adventurers like me. They understand how to strike a balance between connection and solitude, as well as relaxing and exploring.
For introverts, sometimes the only choice for a travel companion is a partner or spouse. If that's the case, well, I hope you chose the right partner! Travel has a way of testing any relationship, so I think it's very telling if travelling with someone is more hellish than happy.
The good news is that whether you travel with a group or with a partner, asking for space is not as hard as you might think.
An Exotic Mexican Adventure For Introverts 
How to politely ask for space when you travel with others
This introvert travel guide has already covered how to honor our need for alone time when we travel. But the question still remains, how do we do so without offending others, and sending ourselves into a self-destructive guilt spiral?
This travel etiquette tips for introverts article offers some good advice. Here are my thoughts:
Let your companions know ahead of time that you're an introvert, and you'll probably need some time to yourself during the trip.
Always emphasize the fact that your need for space has nothing to do with them. You don't hate them, or think they're boring. You simply need time alone to recharge.
If you're speaking with a stranger, make your exit in as few words as possible. Trying to come up with a longwinded excuse is unnecessary and demoralizing. You need a few moments of quiet — it's not a crime, darling!
A simple, "Excuse me, but I think I need some quiet time" works great, especially when delivered in a soft, kind tone.
Do an activity that others recognize as a solo endeavour. Your partner might take issue with you going on a romantic boat ride by yourself, but he'll understand why you want to take a bath, or go to the gym or spa on your own.
Travelling Alone
"The man who goes alone can start today; but he who travels with another must wait till that other is ready." – Henry David Thoreau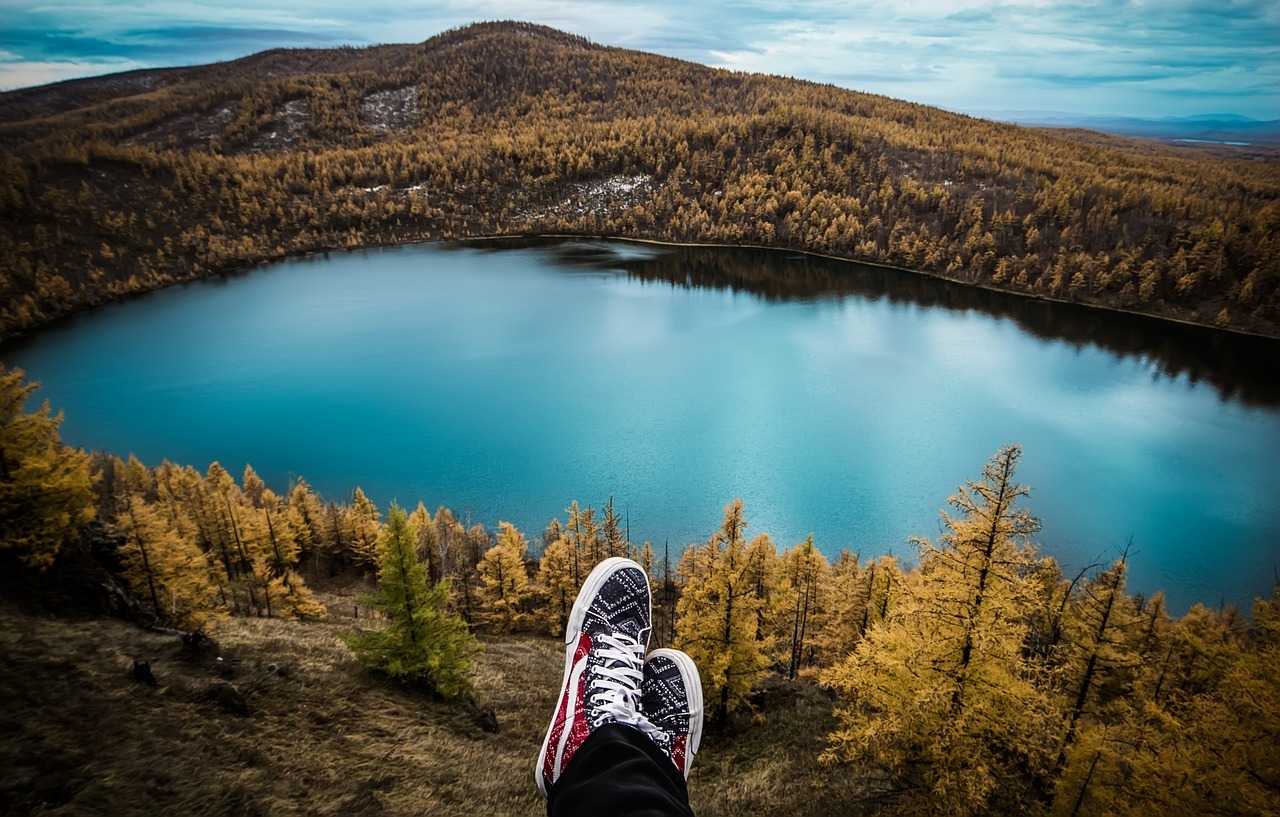 No introvert travel guide would be complete without a section on travelling alone. Solo travel is a great option for introverts, who want to travel on their own terms. You don't have to worry about offending anyone with your need for solitude. And you don't have to follow someone else's schedule. The other bonus of travelling alone as an introvert is that you can socialize on your own terms.
Often, when you travel with friends, or a tour group, you are forced to socialize at times when you simply don't have the energy. You eat, sleep, and play surrounded by other people, and eventually it drains you. Then YOU feel like the jerk for going quiet, or avoiding people in the name of self-preservation. Let's be clear.
There's nothing wrong with you, dearest!
If you gain one thing from this introvert travel guide, I'd like it to be this: There's nothing wrong with you because you need space when you travel. Peopling is exhausting for introverts. Thankfully, nowadays, people are starting to understand and respect our introvert needs. But sometimes that isn't enough.
Sometimes, we don't want to bother with the delicate dance of trying not to offend others as we protect our energy. If this is where you're at, taking a solo vacation might be the perfect solution. I have travelled through Latin America, Thailand, and Europe all by my lonesome. And yes, sometimes it did get lonely.
But the thing is, I wasn't actually always alone. I didn't have a set travel companion, it's true, but I met up with people along the way. I found ways to get my social fix without being chained to the group. Here's how:
How to make friends when you travel solo
"We are all travelers in the wilderness of this world, and the best we can find in our travels is an honest friend." — Robert Louis Stevenson
Travelling alone as an introvert can be bliss. But I couldn't write an introvert travel guide without addressing the fact that solo travel can also get lonely. Often, one shared meal, or excursion can set loneliness packing. There are a number of ways that I made friends while I travelled solo. Below are some of my favorites.
Go to a couchsurfer event, which you can find if you signup for couchsurfing.org. When you're a couchsurfing member, you can also use the site to find other travellers in your destination country and make plans to meet up. Many hosts are also happy to meet with you and share a meal, or show you around the city, even if you aren't staying with them.
Meet up with a friend, or even a friend of a friend in your destination of choice. You'll be amazed at how many connections you already have abroad. For example, the other day, I met a young guy from New York who was visiting a friend in my city, Nanaimo, BC. Can you guess how he met this friend?
They connected through an online video game! And yes, yes, they had also spoken on Skype and were friends on Facebook — so, it wasn't like a cross-country blind date, or potential kidnapping. Anyway, my point is that you probably already have more connections abroad than you think. Here's another quick example.
Introvert Spring's private INFJ Forum, which now has over 10,000 members from all over the world, has connected INFJs from the U.S., Europe, the U.K, Australia, Canada, and pretty much everywhere else you can think of. I already know of INFJs who have made plans to meet up with fellow forum members when they travel.
Ask for help. Or even just plain accept help. A lot of people take pride in their city, and they love helping foreigners get the most out of their visit. There were many occasions during my travels when I had to rely on the kindness of locals, or more savvy tourists for help.
The art of asking and receiving is a powerful connection tool. Don't be ashamed or embarrassed! See it as an opportunity to make a new friend, or at the very least, talk to someone other than yourself for a few moments.
Say yes. In my book, The Irresistible Introvert, I talk about how you can attract a wealth of magic and connection into your life simply by looking up. When you look up and become aware of your surroundings, you immediately open yourself up to the gifts (and surprises) of the present moment. And there's more.
People will start approaching you. If you have the energy, be open to accepting what they have to offer. Say yes when a fellow traveller asks if they can join you; say yes when a local invites you to meet their friends; say yes when a kind stranger asks you if you need help.
Chat up a waiter or bartender. If you're just looking to get a quick fix of human interaction, friendly waitstaff are a great option, especially if the restaurant is not too busy. Waiters and bartenders will often make an extra effort to be friendly with tourists. And I know, I know, maybe they're just after your tip.
But could you maybe be a little less cynical for a moment, and consider the idea that some people are just genuinely curious and kind?
Just because you're travelling solo, doesn't mean you have to spend every second by yourself. If that's what you want, that's fine! But if you're feeling a little lonely, try out one of the above tips, and enjoy a sprinkle of social connection on your solo vacation.
Consider reducing the number of destinations you visit
"It is better to travel well than to arrive." — Buddha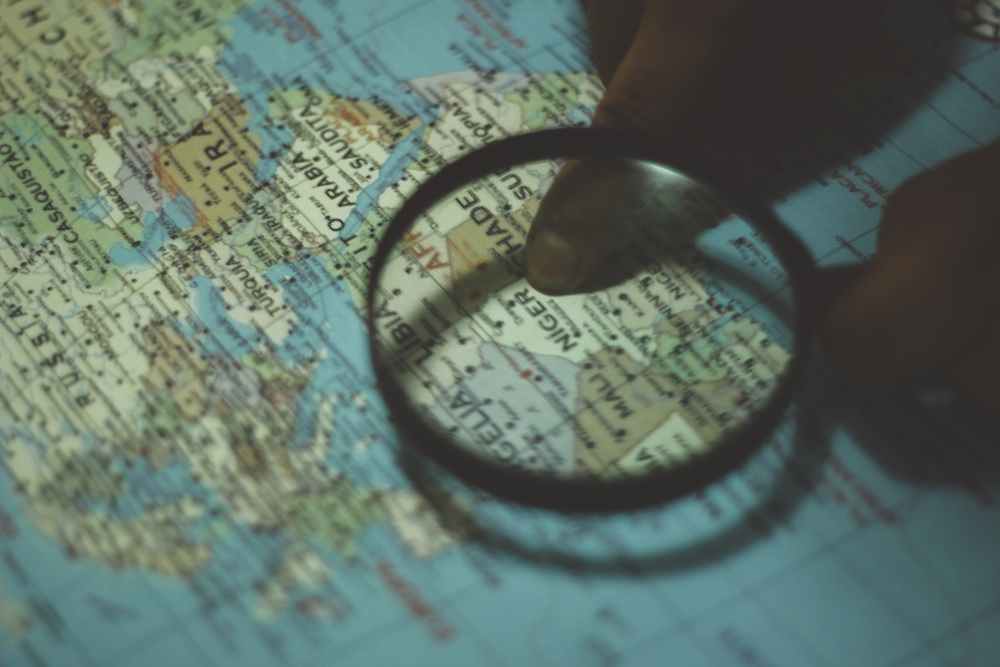 A lot of people believe that the measure of a great travelling experience is how much ground you cover. You're expected to see as many sights in as many destinations as possible. This type of travel mindset can have painful consequences for introverts.
A jam-packed travel itinerary is a one-way ticket to introvert burnout. All the planning and scheduling leads to mental exhaustion. Meanwhile, constantly being on the move wears introverts out physically. Do yourself a favor and take a less is more approach to travel.
Visit fewer cities and sites, and take more time to fully absorb the magic of each destination.
Try something different
"The world is a book, and those who do not travel read only one page." – Saint Augustine
Remember how I promised that I wouldn't pigeonhole you because you're an introvert? Well, I can only do so much. It's also important that you resist that nagging temptation to put yourself in a box. I get it.
After all I'm an introvert, too. I have employed nearly every self-preservation tactic in the book — including avoiding trying anything new for fear of embarrassment or disappointment. But travel is meant to push our boundaries, and provide us with new experiences.
The best way to do this without overwhelm is to consider new experiences that compliment, rather than combat, your introversion. For example, a yoga or meditation retreat might be new to you, but it is still likely to be an introvert friendly environment.
Have a purpose for your trip
"Not all those who wander are lost." ― J.R.R. Tolkien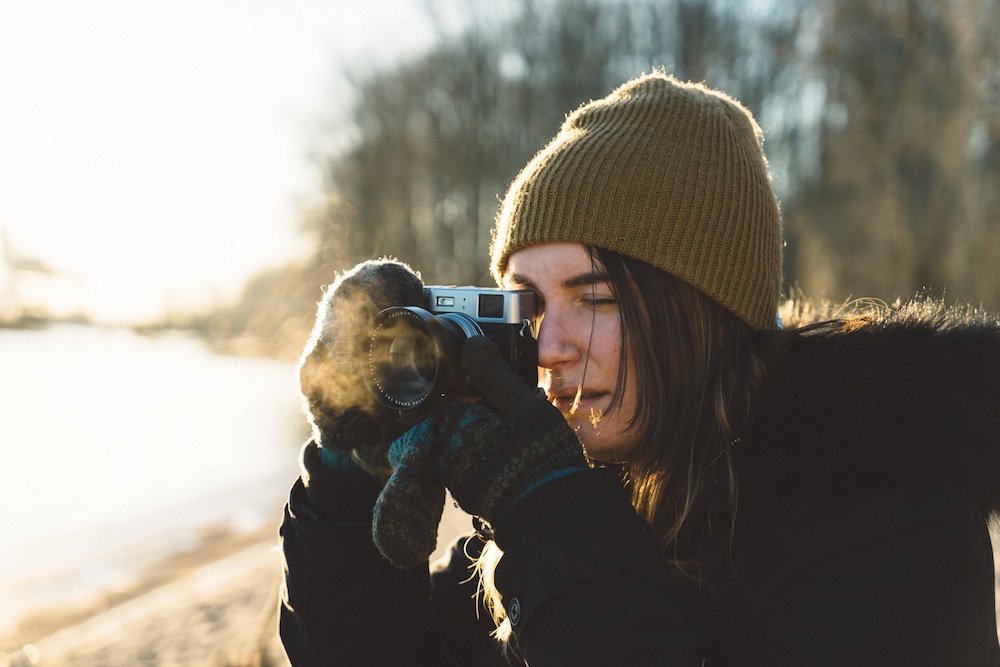 If you're like me, and many other introverts I've spoken to, you enjoy activities that give you a sense of purpose. Simply lying by the pool for seven days straight won't due. Neither will drinking yourself silly in the company of strangers. You want to feel inspired and connected.
Having a purpose behind your travels is a great way to make your trip memorable and meaningful. When I travelled through Latin America, I was on a search to find my life's purpose. Along the way, I did a lot of writing, drawing, and self-exploration. Not only that.
I also started Introvert Spring, a worldwide community of innies that receives roughly 150,000 visitors per month and is always growing. So, yeah, it was a pretty purposeful adventure.
I also had a clear purpose for my travels when I competed and performed abroad with my salsa dance troupe, did the cultural exchange in South Korea, and went to Tofino for a solo creative retreat.
There could be any number of purposes for your next vacation. Maybe you want to learn to speak French, as you get your flâneur on in Paris. Or, perhaps, you'd like to hone your photography skills, as you capture the colourful landscapes of New Zealand. Or maybe you're interested in picking up the tango in Argentina.
It doesn't really matter what your bigger purpose for travelling might be. What's important is that it gets you excited and keeps you engaged.
Leave room for magic
"Our happiest moments as tourists always seem to come when we stumble upon one thing while in pursuit of something else." — Lawrence Block
Introverts are known for planning ahead and being well prepared. I confess, being an INFP, I would not say I fit this description. And when it comes to travelling, I'm kind of glad that I never plan things to a T. Here's why.
Empty spaces in your itinerary are where the magic happens. When you leave some room for things to take shape on their own, you'll be amazed at how the universe sculpts your experiences into something better than you imagined.
That's my wish for you, as you go off on your next adventure — that wherever your wanderlust takes you, you'll experience beauty, wonder, and magic. And that you'll return home rejuvenated, ready to plan your next peaceful adventure.
I'll leave you with these wise words, which I've found to be true again and again as I've returned from my travels in far-off lands:
"We shall not cease from exploration, and the end of all our exploring will be to arrive where we started and know the place for the first time." — T. S. Eliot
Over to you
Can you relate to what I've shared in this introvert travel guide? What are your favorite introvert travel destinations? Please feel free to share your thoughts and experiences in the comments below. I'd love to hear from you!
Happy travels!
Love,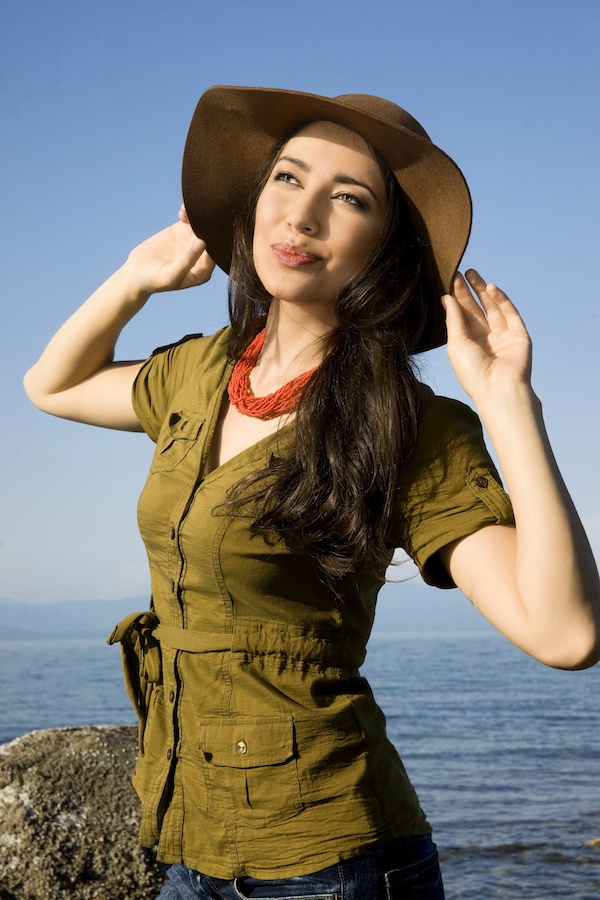 P.S. Feel like saving this introvert travel guide for later? Go here to download this guide.